Stage AE Seating Chart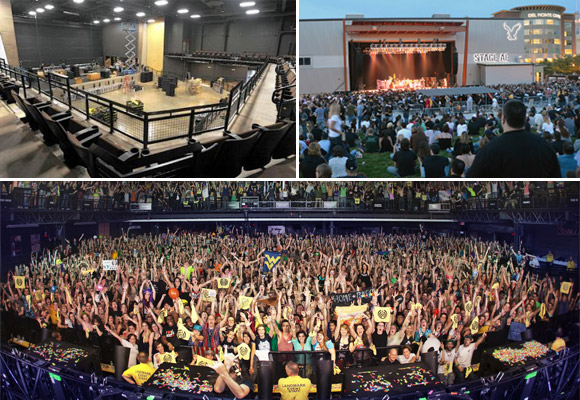 General Admission
Unless otherwise stated the Stage AE is a general admission venue and has no reserved seating. On rare occasions a particular event has reserved seating there will be a unique interactive seating chart showing the layout when making your ticket purchase. As you can see from the image below, the seating and audience layout can vary for each event. Ensure you check the specific event seating chart when making your ticket purchase.
Capacity
The Stage AE has an indoor area for up to 2,400 people. The outside can hold up to an additional 5,550.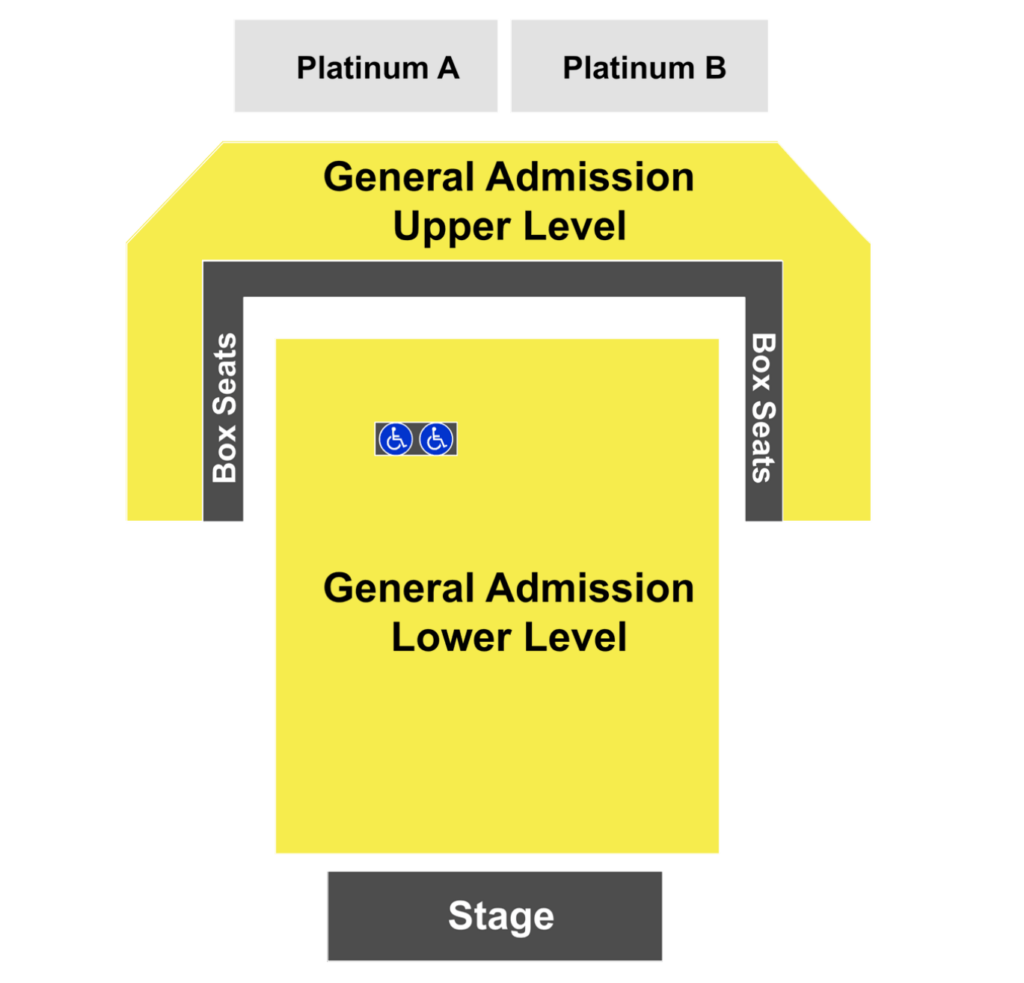 Shows at Stage AE can take place either at the outdoor amphitheater, the indoor music hall, the indoor club, or an indoor lounge. Generally speaking, if you call ahead, the venue will make seating available to you if you require it. You may call at (412) 229-5483.
Indoor Music Hall Seating
indoor Music Hall seating is a general admission venue for most events with room for 2400 music fans on the main floor. For most events, this is standing room only seating so guests wanting to get close to the stage should come early or be prepared to nudge their way down to the stage.
Indoor Club Seating
Indoor Club Seating has room for 300 guests across the venue. These small and intimate events tend to be standing room only or seated depending on the needs of the visiting performer. Please refer to the event description for details when applicable.
Indoor Lounge Seating
The ultimate in intimate entertainment, indoor lounge events have room for about 90 guests across a seated lounge format. Some events may be standing room only. Please refer to the event description for details.
Outdoor Amphitheater Seating
The outdoor amphitheater has room for 5,500 guests in largely general admission standing room only space. Though there is a premium seating section where guests can sit and enjoy the show. But if you want the best view of the music, then general admission tickets are the way to go.
ADA-Approved Accessibility Assistance
For indoor shows, there is a designated ADA section right behind the pit, next to the sound booth. It is elevated above the pit area and has a clear view of the stage. If you purchased general admission tickets, there is a secondary ADA section stage right; simply speak to the security staff there and they'll set you up with a spot/chair. It is slightly behind the sidestage ramp so the view isn't as good as the other one, but it is close to the stage and you can see it pretty clearly. For outdoor shows, ADA sections are located on either end of the VIP boxes, just behind the pit. Again, they are elevated and offer a clear view of the stage.