Stage AE Information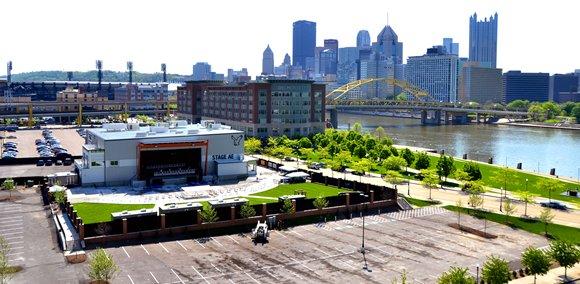 Stage AE built in 2010 and opened in December 2010. The musician Girl Talk was fortunate enough to be the first to perform at Stage AE. Stage AE is a multi-purpose entertainment complex located in the heart of Pittsburgh, Pennsylvania. It contains several entertainment venues ranging from an outdoor amphitheater and several indoor entertainment venues of varying sizes and levels of intimacy. It stands out for being the second indoor/outdoor concert venue in America and was modeled after its predecessor, Express Live! in Columbus. The venue is most famous for its state-of-the-art lighting, acoustics systems, and its reversible stage.
The location, layout, big name performances and ease of parking all come together to make Stage AE one of the top music destinations in Pittsburgh, Pennsylvania.
Stage AE cost $12 million to develop and is expected to host close to 100 events a year. The venue is owned primarily by Continental Real Estate Cos. But is operated by PromoWest.
To see the upcoming events check out the Stage AE schedule page.
History
The complex sits adjacent to the Pittsburgh Steelers' Acrisure Stadium. The team, which held the rights to develop the land adjacent to the stadium (the site of the Steelers former home, Three Rivers Stadium), partially owns the venue along with Continental Real Estate Cos. of Columbus, Ohio. When the venue opened, it was expected to host around 100 events per year.
It got its name in June 2010, when naming rights were granted to American Eagle Outfitters, a clothing retailer based in Pittsburgh's South Side neighborhood. It then opened to the public in early December of 2010 with two performances by Pittsburgh-native musician Girl Talk. Other performances in the first month included Cake and Anberlin, George Clinton and Parliament-Funkadelic, and Pittsburgh-natives Wiz Khalifa and The Clarks.
Here's a small list of just some of the bands who have played successful concerts and tour dates at Stage AE.
Charlie Puth
Daya
Ellie Goulding
Goose
Cole Swindell
Kip Moore
The 1975
Megadeth
Nightwish
Use In Professional wrestling
Since it opened, the venue has also found use for professional wrestling events. For example, WWE, which normally runs its shows at PPG Paints Arena for the main roster, uses Stage AE for live events for its NXT developmental brand. This also keeps PPG Paints Arena for the main roster as well as a future option for NXT TakeOver events. In addition, Ring of Honor adopted Stage AE as its de facto home in Pittsburgh.
What's It Like at Stage AE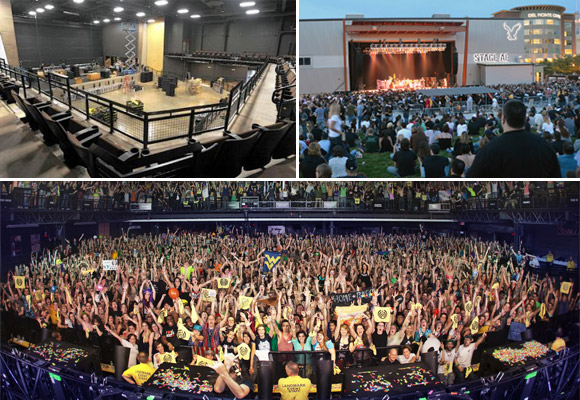 But what can you expect from Stage AE's many venues? Is the vibe and feel of the outdoor amphitheater really all that different from any of hte indoor venues?
As it turns out, the hype is very real no matter which show you go to. Stage AE has a focus on quality entertainment from the hottest bands around. But it also supports locally grown talent to really keep the spirit of Pittsburgh alive and well at their shows. So whether you come to see a commercial concert from a top billing performer or locally grown talent hit the big stage, there's an undeniable city pride that permeates the regular crowd and visitors.
As you can guess, the vibe is positive and energetic. Many of the events at Stage AE have an impossible-to-match positive and liveliness that seems to radiate out to every member of the crowd. Even the smaller events indoors tend to be loud and cheerful and that energy pushes bands to play some of the best concerts of the season.
In other words, most guests believe that It's impossible to have a bad time at Stage AE.