The Stage AE | Pittsburgh, Pennsylvania
"Head and shoulders above all other Led Zeppelin tributes." – The L.A. Times. Zoso, the best Led Zeppelin tribute band to rock the stage is coming to Stage AE on Saturday, January 28th 2023. Grab some tickets now for an almost like for like, note for note, sound that will transport you back to the real thing. "ZOSO is the closest to the original of any Led Zeppelin tribute," proclaims the Chicago Sun-Times, and a must for any Led Zeppelin fans out there, so what are you waiting for? This is the so good, it's like going to see the real thing!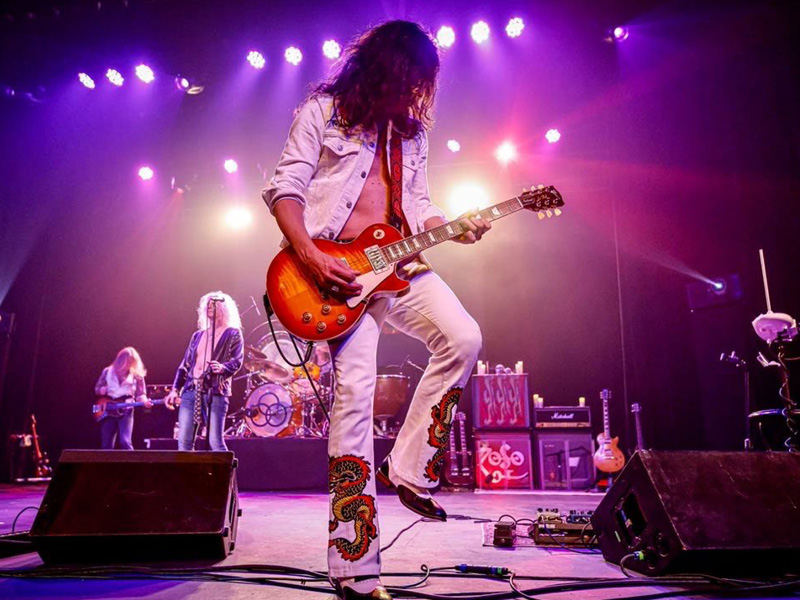 ZOSO's main vocalist and founder, Matt Jernigan, masterfully emulates Robert Plant's unique timbre, range, strength, and irresistible drive. ZOSO co-founder Adam Sandling, a master of electric bass, keyboards, and mandolin, emulates John Paul Jones' many talents, allowing the four-piece band to perform fully fleshed-out versions of classics like "Kashmir," "Trampled Under Foot," and "Stairway to Heaven" that require six or more members in other Zep-inspired bands. Since 2015, the band's drummer Bevan Davies flattens spectators nightly with his Bonham-approved triplet blasts, tympani thunder, and big, ponderous rhythms. Davies has toured with Danzig, Jerry Cantrell of Alice In Chains, Static X, and Billy Duffy of The Cult. In May 2021, ZOSO's new lead guitarist, James Volpe Rotondi (aka "Jimmy"), joined from Humble Pie, Mike Patton's Mr. Bungle, and French sensations AIR. Rotondi plays his Gibson Les Paul and double-neck guitars like he was born to it, with a massive, sculpted tone and astonishing technique that blends Page's blues, country, and funk origins.
While the players' pedigree and the band's extensive history speak for themselves, it's ZOSO's high-wire playing and spot-on replication of Led Zeppelin's mythological presence onstage that keeps loyal fans coming back year after year. New generations of ZOSO fans in their teens and twenties are also lined up to experience the force and majesty—and yes, the appealing combination of risk, spontaneity, talent, and sexuality—of a world-class Led Zeppelin concert. ZOSO instead pulls widely and methodically from Led Zeppelin's recorded live output to recreate the 1970-1977 live Zeppelin experience.