The Stage AE | Pittsburgh, Pennsylvania
Floating away like a lead balloon, Zoso the Led Zeppelin Tribute Band come to Stage AE on Saturday, February 26th, 2022. It's much more than just being a tribute, it's about touching a golden era in music. Grab your tickets now, this is going to be epic, filled with tightly-wound talent and authenticity, this is the ultimate Led Zeppelin experience. In eighteen successful years of touring, they have perfected their art. As one of the longest tenured Zeppelin tributes, Zoso's 2400 live shows around the world, including slots at major festivals such as Bonnaroo and Rib America Fest, have established them as the most traveled and successful band in the market.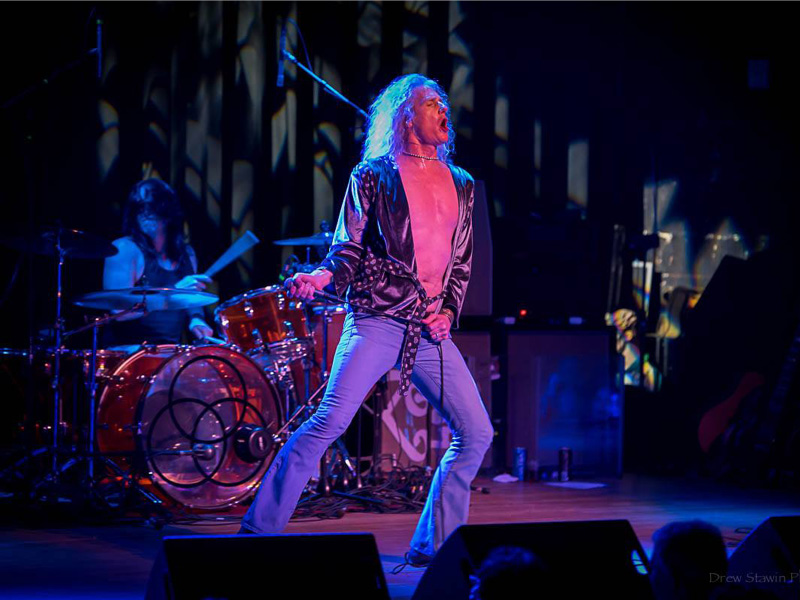 Zoso formed in 1995 to perform the most accurate and captivating Led Zeppelin live show since the real thing. Zoso embodies Page, Plant, Bonham and Jones in their spirit, and each band member has been carefully selected to portray both the appearance and playing styles of their Led Zeppelin counterparts. Zoso is, Matt Jernigan as Robert Plant, John McDaniel as Jimmy Page, Adam Sandling as John Paul Jones, and Bevan Davies as John Bonham. Together their live shows are not about simply playing the right notes, they are about aura and feeling, hearkening back to the unique atmosphere Led Zeppelin created. It's in the way they play: Each band member's mastery of authentic vintage instruments coupled with spot-on vocals, guitar, bass, drums, and keyboards, their compelling stage persona and distinct Led Zeppelin sound, with astounding visual imagery recreates the music, magic, and mystery of a Zeppelin concert. The impact is so powerful that band members constantly hear from young rockers that they were the catalyst behind turning them into new, die-hard Zeppelin fans.
Their passion, musical ability, showmanship and precise attention to detail earned them critical acclaim, name recognition and a loyal national following. The Los Angeles Times hailed the group as being "head and shoulders above all other Zeppelin tributes," and the Chicago Sun-Times declared Zoso is "the closest to the original of any tribute."
If you missed Led Zeppelin live in the 70s or are looking to relive the "Hammer of the Gods" phenomenon, you must experience what the St. Petersburg Times calls "the most exacting of the Zeppelin tribute bands in existence."