The Stage AE | Pittsburgh, Pennsylvania
If you love Young The Giant, then you're in luck – they're on tour with their latest album "Mirror Master". With special support from Fitz and The Tantrums, they're on their way to the Stage AE for Thursday 27th June 2019 – be there!! Tickets are on sale now and likely to go fast – get 'em while they last!!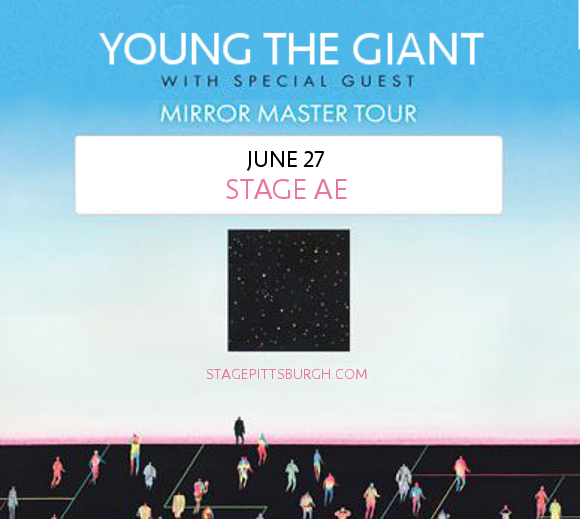 Since they formed in 2004, Young The Giant have shown themselves to be a capable and diverse popular music act, defying categorisation both musically and conceptually over the course of their four studio albums. The latest Young The Giant effort is a personal album, perhaps one of their most introspective yet, and interesting change in concept versus their previous work, which was more political. However, the band have said that the record is not without political intent.
"One of the best ways that you can start to make a difference in this world is by being okay with yourself," was singer Sameer Gadhia's explanation. "There are a lot of inconsistencies with the way that we live now and what our actual reality is. Only in the next few years will we really begin to see that the way that we feel — this anxiety and this depression — can be attributed social pressures of being on social media. In order to talk about politics, we have to talk about the feelings behind them as well and realize that there are illusions that all of us fall under."
Are you hyped to hear all the latest material live??