The Stage AE | Pittsburgh, Pennsylvania
Raise your glass and say 'cheers!' Get intoxicating doses of whiskey-soaked honky tonk country music courtesy of Whitey Morgan and his band the 78s. This outlaw country master is on the loose and started hopping from city to city in support of his latest studio album, Hard Times and White Lines. This part of the town is part of his tour map. Whitey Morgan is set to take on the Stage AE on Saturday 6th April 2019. Get your country music fix and take your buddies along too! It's wildly jam session you would not want to miss. Go, get your tickets now!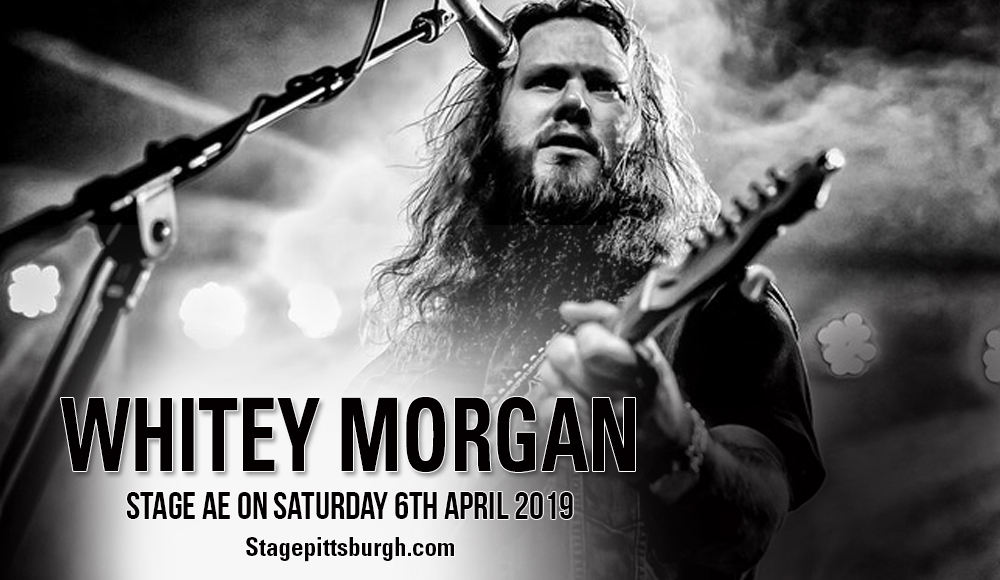 Whitey Morgan is at the top of his game, lording over the honky-tonk, outlaw country soundscape. His full and booming baritone voice has a commanding presence. Heavy pedal steel beats with hints of fiddles complement and amplifies his rich sound that calls attention and triggers explosion energy. Whitey Morgan and the 78s started out playing gigs in bars and clubs around Detroit and Flint. Early in their careers, they released their self-produced EP and their debut album. Their 2008 release "Honky Tonks and Cheap Motels" showcased a cover of Bruce Springsteen's "I'm on Fire." These efforts bore them fruit that signaled their career as ripe for the picking. They scooped up three Detroit Music Awards in 2009, which established their reputation as one of Motor City's newest homegrown stars. Since then, the band has seen their singles and albums climb, take positions, and peak at the Billboard charts. "Sonic Ranch" is considered as their most successful album to date, peaking at No. 30 on the Country Albums chart and took a grip on the No. 10 on the Heatseekers chart.