The Stage AE | Pittsburgh, Pennsylvania
Underoath are hitting the road next year in support of their upcoming seventh LP. Join them with Underoath: Voyeurist at Stage AE on Tuesday, March 15th, 2022, with very special guests Spiritbox and Every Time I Die. The new single, "Hallelujah" off the upcoming album is out now, and it marks a return to the gritty, metallic edginess of their earlier work, "Hallelujah" stands out with blistering lead guitars and a vocal performance steeped in genuine rage. So grab your tickets now before they are all gone. This is going to be one epic tour!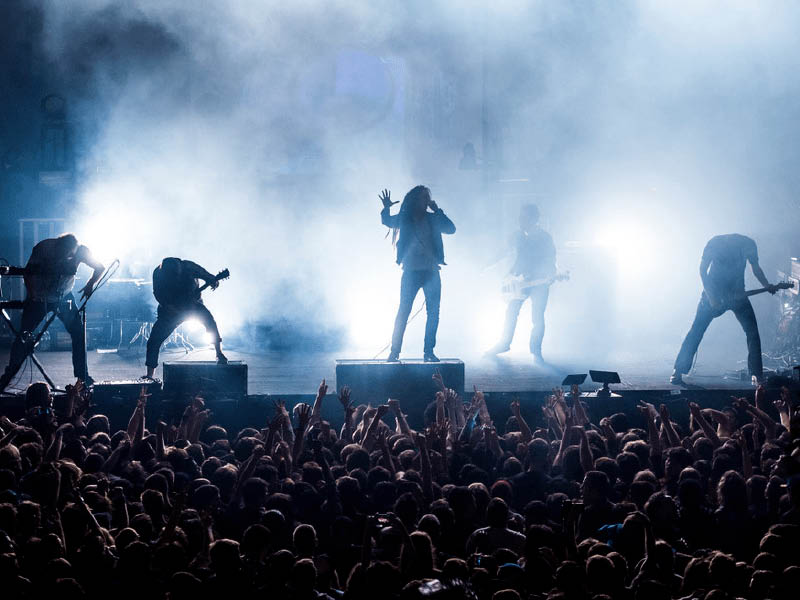 "We wanted to put together the best/craziest lineup we could think of, so we could all let loose in a live setting together again. We want this show to be fun for everyone attending from start to finish, so here we go. We couldn't think of a better way to come back on the tour than with our friends Every Time I Die and Spiritbox. Our thought is if we are gonna do this, let's DO IT!""
Voyeurist is due out January 2022, and the band described the new album as, "high-def violence" and "technologically advanced, but undeniably visceral. Conceptually, Voyeurist has several interrelated meanings," the band explained, "Each tying back to the concepts of how we curate ourselves through social media and how that facade masks a lot of what we actually experience in life." Voyeurist is the follow-up to Underoath's 2018 comeback album, Erase Me, which was an experimental foray into a more synth-driven sound.
Underoath are a metalcore band from Tampa, Florida, and they are, lead singer and guitarist Spencer Chamberlain, lead guitarist and singer Timothy McTague, lead and rhythm guitarist James Smith, bass guitarist Grant Brandell, keyboardist and sampler Christopher Dudley, and drummer Aaron Gillespie. The band have received 3 Grammy nominations for the singles "Writing on the Walls," and "On My Teeth," and for their sixth album, Lost in the Sound of Separation.