The Stage AE | Pittsburgh, Pennsylvania
Are you a fan of rap? Then don't miss a live performance by the young and emerging performer – Trippie Redd, live at Stage AE on Friday 20th August 2021. This is set to be Trippie's best and most inspired project so don't miss a performance by a rapper who will blow you away.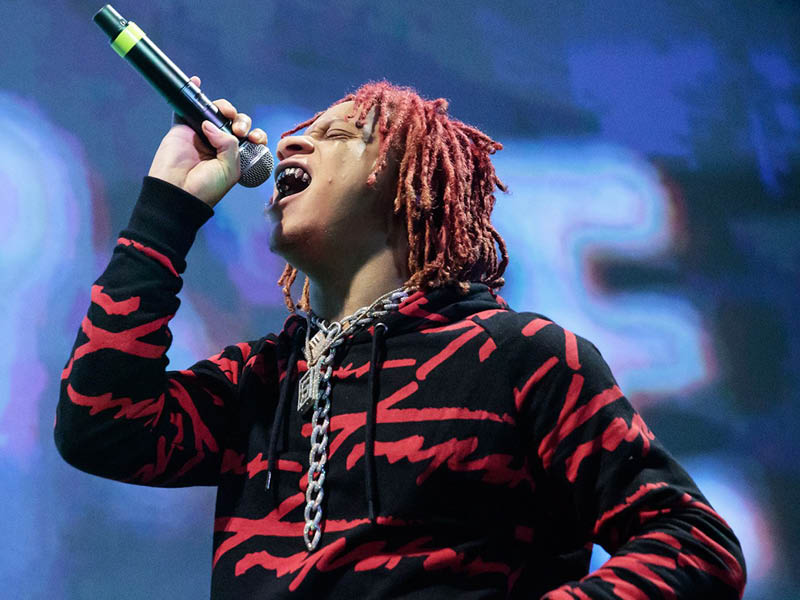 The former alt-rocker who cites Nirvana and Kiss (as well as Beyonce and Kanye) as some of his inspirations will be performing live in Pittsburgh, Pennsylvania. Trippie Redd: aka Michael Lamar White IV, is barely legal and he is already making waves across the music scene. His debut mixtapes, A Love Letter to You turned gold in 2019 and his lead single 'Love Scars' has featured on Billboards top 100, and 32 on Top R&B/Hip Hop charts. His music draws on his personal experiences and he wears his heart on his lyrics and in tattoos across his face, Trippie is also known for his expensive diamond-encrusted teeth, his devil looks, and tattoos on his body.
Youtuber commenters frequently point out that "dude is a lot more talented than I think he's recognized for". Don't miss his shows.
Pigeons & Planes writes that "Grungy, melodic, and innovative, Trippie Redd is becoming rap's newest rock star. He's got cosigns from Ugly God, Playboi Carti, and XXXTENTACION, plus a freshly penned deal with Strainge Entertainment, the LA-based label headed by Elliot Grainge. Trippie's rising quickly, and for good reason. His latest project 'A Love Letter to You' is one-half love songs and one-half upbeat anthems, and it showcases the young Ohio native's contrasting perspectives and impressive versatility. With nearly two million SoundCloud plays, "Love Scars" is Trippie Redd's biggest song to date, and one of our personal favorites"
The genre of rap has a long history, starting off from block parties in New York City, and has been continuously evolving ever since, Trippie Redd is part of a long tradition of rappers and musicians. If you enjoy rap or hip-hop, chances are you'll enjoy his show – so get your tickets tonight!