The Stage AE | Pittsburgh, Pennsylvania
This summer, monumental rock band Three Days Grace is coming to the States side to bring their "Explosions" tour across the nation! The Explosions tour consists of 22-dates spread across July and August, including a date in Pennsylvania, Pittsburgh! On May 25th July 2022, Three Days Grace will be rocking out at Stage AE! Three Days Grace fans can anticipate the setlist to contain a healthy number of tracks from Explosions, as well as hits and fan favorites from the band's previous albums. Get your tickets now to see the multi-platinum selling rock band perform at Stage AE!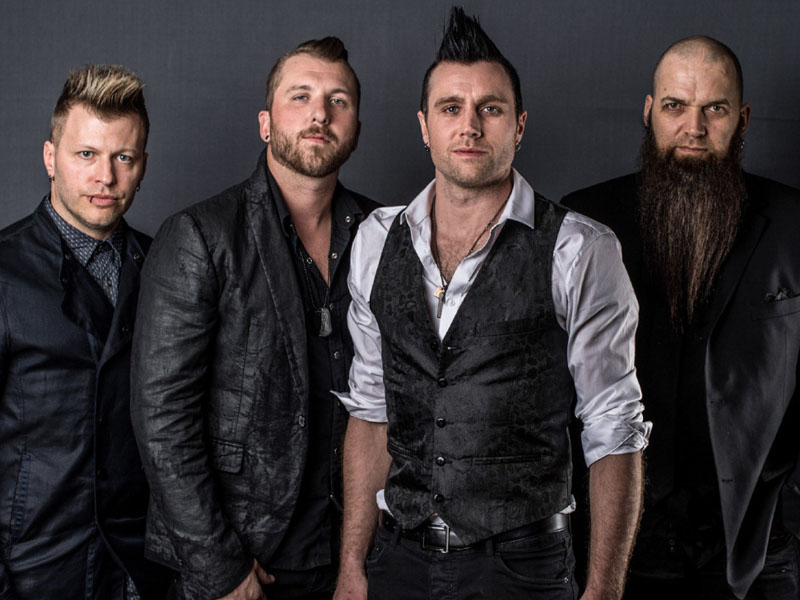 Three Days Grace's Explosions tour is a massive trek across North America that includes special guests Wage War and Zero 9:36 on their U.S. leg. The Canadian quartet is promoting their latest record, Explosions, set for release on May 6 2022, via RCA Records. In 2021, the band released their first single, So Called Life," which peaked at number 7 on the Billboard Canadian and number 8 on the US Rock Airplay charts.
During an interview, Three Days Grace bassist Brad Walst shared that "So Called Life" is a little different. "It's a pretty heavy song and definitely full of emotions and frustrations of everyday life. It was actually the first song we wrote on this record, going back almost pre-pandemic. We started jamming, actually, beside Neil's [Sanderson, drums] pool and it turned out really angry. I think it's a great tune. I think the fans are gonna relate to it. And it's gonna be a fun one live, I know that." Walst added that due to the pandemic, Explosions was recorded remotely. "We wrote the first half of the record remotely, which we'd never done. And then we just got back together a couple of months ago and did the rest. But it was interesting, man, and definitely a different vibe. And I think some great songs came out of it."
Get your tickets now and come check out the Three Days Grace perform their new tracks from Explosions at Stage AE on Monday 25th July 2022!