The Stage AE | Pittsburgh, Pennsylvania
Get ready to rock like it's 1999 again! Post-grunge band, Third Eye Blind bring you, Summer Gods: 25 Years in the Blind with fellow alt-rockers, Taking Back Sunday and that little Aussie outfit, Hockey Dad comes to Stage AE on Wednesday, July 13th 2022. This is a massive celebration of 25 years for Third Eye Blind, and they are preparing to play all their hits from all their albums, if there is anything you really, really want to hear then head over to their Facebook and vote for your songs! Grab some tickets first though, these are sure to sell out fast.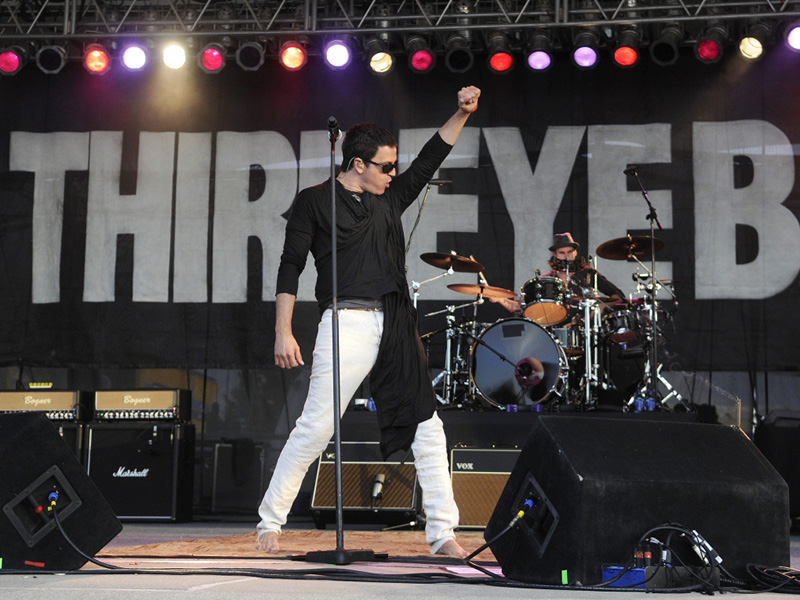 "The 'Summer Gods' tour always means to us outdoors in warm nights, music and collective joy, in that spirit, it is a treat to make it a whole day of music," frontman Stephan Jenkins said during the tour announcement. "We have been wanting to tour with Taking Back Sunday for several years now, and Hockey Dad is essential listening on all our playlists. It's serendipitous that they will be able to join on the Third Eye Blind's 25th anniversary." Taking Back Sunday's John Nolan added, "In the early days of Taking Back Sunday, Adam Lazzara and I used to drive around in his old Honda listening to Third Eye Blind's second album, Blue; windows down, smoking cigarettes and singing along. If someone had told us back then that one day we'd tour together, it would've blown our minds. We're so excited to be out with Third Eye Blind this summer, singing our songs and singing along with theirs."
Third Eye Blind's previous Summer Gods tour in 2019 had to be called off early, so some of you still haven't had a chance to hear their sixth album, Screamer, played live. And now the band have a seventh studio album, Our Bande Apart, which released in September 2021. A portion of all tour profits will go to SeaTrees, an organization that Third Eye Blind has teamed with to help restore the kelp ecosystem off the coast of California. Gotta save that sea weed, people.
Taking Back Sunday released a compilation album, Twenty, in January 2019 to celebrate their 20th anniversary, the album also included two new tracks. Hockey Dad's most recent LP was 2020s Brain Candy.