The Stage AE | Pittsburgh, Pennsylvania
The Story So Far comes to Stage A.E. on Monday 18th April 2022 as part of their co-headlining tour with Joyce Manor, Mom Jeans, and Microwave. The pop-punk band will begin their tour on 4th April in Salt Lake City and will conclude around 5th July in L.A. The announcement was made via The Story So Far's Twitter handle, and fans began looking for tickets immediately. The line-up is really exciting with quality artists to give you some wonderful music. If you're looking to catch them all live, you need to act fast and get your tickets right now before they are gone!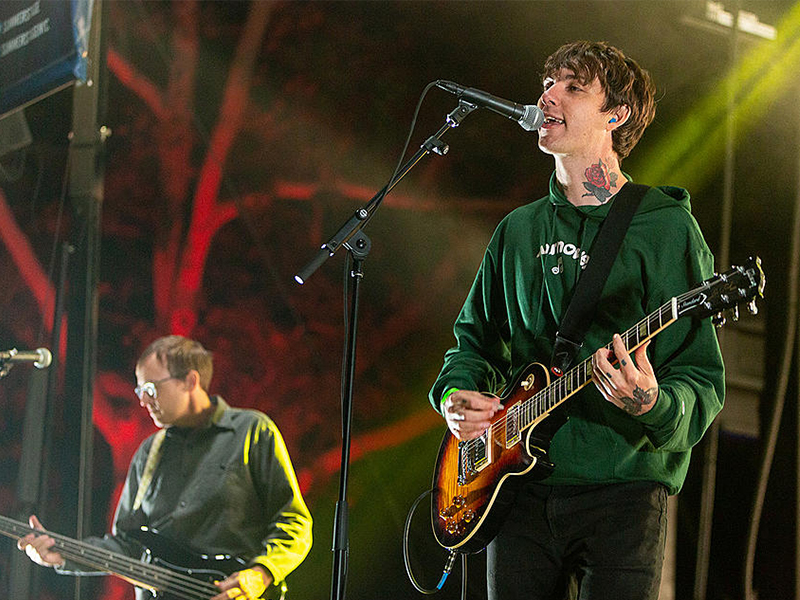 It will be a stacked California pop-punk show as three great music acts will get together to perform at Stage AE. The Story So Far began making music in 2007 and has gained popularity through hit singles such as "Empty Space" and "Clairvoyant." They originally hail from Walnut Creek, California, currently signed to Pure Noise Records. They have released four studio albums, and their name is inspired by New Found Glory's song, The Story So Far.
The other line-up is exciting as well, featuring Joyce Manor, Mom Jeans and Microwave. Joyce Manor is an indie punk band that was formed in 2008. They released their last album, A Million Dollars to Kill Me in 2018. Mom Jeans started in 2014 and released Puppy Love in 2018, with an expected album in 2022. They recently released their single, What's up, which has received critical acclaim and appreciation from music critics. Microwave is a Georgia-based indie-rock band that has supported many famous bands, including Have Mercy, Tiny Moving Parts, The Dangerous Summer and many more. They are also signed with Pure Noise Records. Overall, it is a very exciting line-up, and if you want to see them live, you need to act fast and buy your tickets this instant before they are gone!