Stage AE | Pittsburgh, Pennsylvania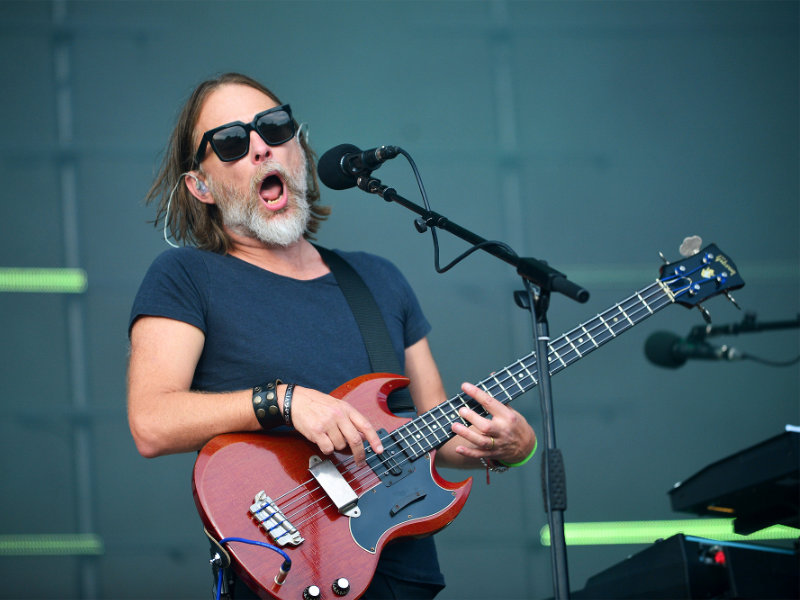 If you're a fan of rock music, you're in for a real treat because not only will you get to see some of the best music performed live, but you'll also get to see it done by a brand new band called The Smile. After making waves at their Glastonbury debut, their returning fans are understandably psyched. In luck, you've found the best place to purchase tickets for the July 10th, 2023 performance at the Stage AE. Don't waste any more time; select "Get Tickets" now and be prepared for the event of the year.
The Smile is an English rock band featuring Radiohead's Jonny Greenwood, Thom Yorke, and Sons of Kemet's Tom Skinner. The band's sound is completely their own and innovative, incorporating elements of progressive rock, afrobeat, electronica, and punk, among others.
The Smile stunned festivalgoers when it made an unexpected appearance in May 2021. During the COVID-19 quarantine, they worked quietly on a sound that would eventually result in the release of six singles that have received widespread critical acclaim. It's all very similar and yet very different.
In May 2022, the Smile embarked on a world tour in support of their critically acclaimed debut album, A Light for Attracting Attention. The Smile, an EP, was released by them in December 2022. The band's exceptional sound and captivating performance have won them many fans.
They are ready to thrill audiences once again with a brand new tour, and you don't want to miss any of the unbelievable performances. Your tickets can be quickly and easily obtained by clicking the "Get Tickets" button and following the on-screen instructions that appear.