Stage AE | Pittsburgh, Pennsylvania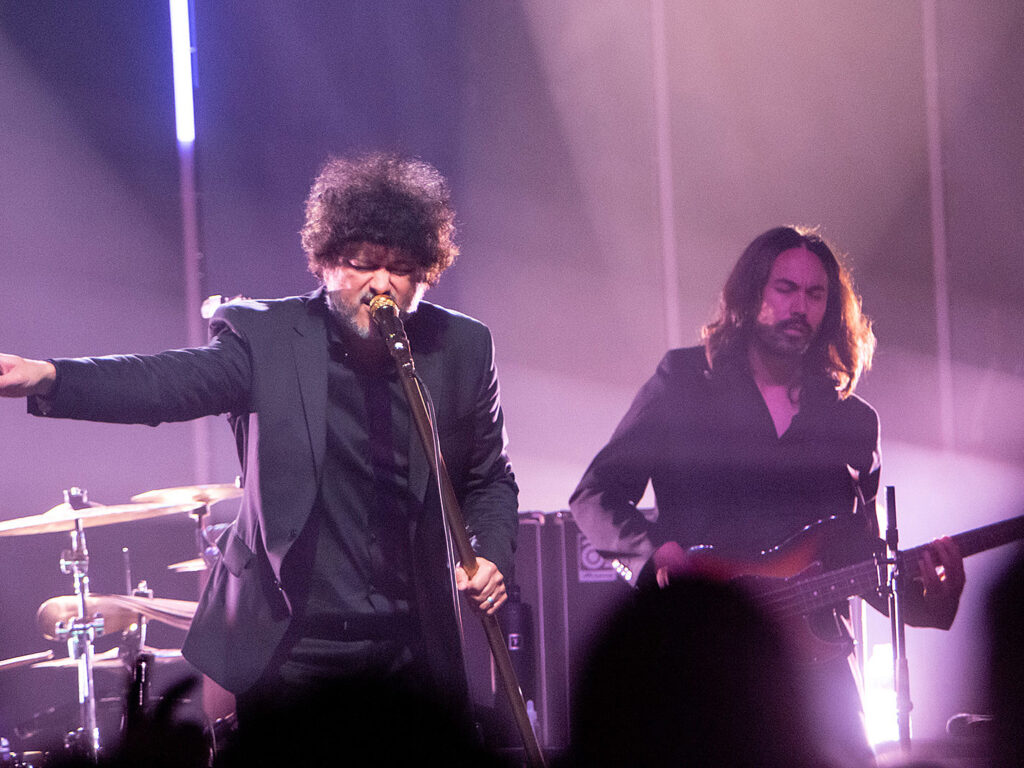 Get ready to be blown away when The Mars Volta takes over Stage AE on Wednesday 27th September 2023! Famed for their genre-defying sound, The Mars Volta fuses elements of progressive rock, experimental, and post-hardcore into a musical experience like no other. From their intricate arrangements to their captivating melodies, every moment of a Mars Volta show is pure sonic bliss. As they come to Stage AE, you can expect a mesmerizing performance that will have you on your feet, singing along with the band's iconic hits like The Widow and Inertiatic ESP. Don't let your voice go unused on Thursday morning – secure your tickets now and be a part of this unforgettable night. Trust us, when The Mars Volta takes the stage, you'll want to be there to witness their incredible talent and energy firsthand. Don't get left out – grab your tickets today!
The Mars Volta, an American progressive rock band hailing from El Paso, Texas, has been captivating audiences since its formation in 2001. The brainchild of guitarist Omar Rodríguez-López and vocalist Cedric Bixler-Zavala, The Mars Volta has been praised for their unique blend of experimental rock, progressive rock, and post-hardcore influences. With a lineup that has seen numerous talented musicians come and go, the band's current roster consists of Rodríguez-López, Bixler-Zavala, drummer Deantoni Parks, bassist Juan Alderete, and keyboardist Marcel Rodríguez-López.
The Mars Volta burst onto the scene with their debut album, De-Loused in the Comatorium, in 2003, garnering widespread acclaim for their distinct sound and ambitious storytelling. Over the years, the band has released a total of six studio albums, with each record pushing the boundaries of modern rock music. Their 2008 album, The Bedlam in Goliath, debuted at number three on the Billboard 200 chart, and their 2009 release, Octahedron, reached the number twelve spot.
Now, The Mars Volta is touring in support of their highly anticipated newest album, Qué Dios Te Maldiga Mí Corazón, showcasing their continued innovation and dedication to their craft. Not only has The Mars Volta achieved commercial success, but they've also been recognized for their artistic contributions with a Grammy Award for Best Hard Rock Performance in 2009 for their song Wax Simulacra. Their live performances are legendary, marked by electrifying displays of musical prowess and unforgettable stage presence that leaves audiences in awe.
When The Mars Volta takes the stage at Stage AE on Wednesday 27th September 2023, be prepared for an exhilarating, genre-defying experience that will take you on a journey through their expansive discography, including the powerful tracks from Qué Dios Te Maldiga Mí Corazón. As you immerse yourself in their intricate arrangements and evocative lyrics, you'll understand why The Mars Volta has become a force to be reckoned with in the world of progressive rock.
Don't miss this opportunity to witness The Mars Volta's unparalleled talent and passion in person. Hurry and grab your tickets before you miss the chance!