The Stage AE | Pittsburgh, Pennsylvania
Heartland rockers, The Gaslight Anthem are coming to Stage AE on Sunday 19th July 2015! The The Gaslight Anthem are often compared to the likes of Bruce Springsteen mixed with the Clash, with their traditional punk with a modern twist. Their 2007 album, Sink Or Swim gained them the recognition they deserved with numerous punk magazines and blogs positive reviews, brought them a dedicated following of fans all around the world! You can now see them on their 2015 tour! Get ready – it's going to be awesome!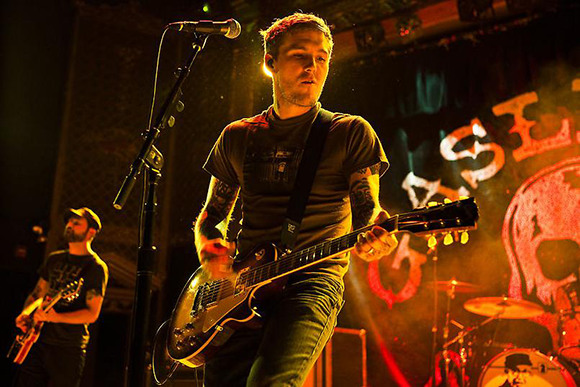 The Gaslight Anthem are a alternative rock band from New Jersey. Their romantic spirit gets them compared to another Garden State native, Bruce Springsteen. However their punk influenced anthems help to separate them from the crowd and gives them their own identity as a current band.
With their 2007 album, Sink or Swim, their sound turned towards rough edged rock, with gritty vocals and a strong musicianship, contained elements of indie and country.
Their killer live performances are not one to miss, the energy that The Gaslight Anthem create on stage is epic – "We all kind of work it out. There's like the basic structures and I'll come in with a song and everybody else turns it into what it becomes … There's a lot of ideas we talk about outside of the practice room and then when we go in there, it just kind of happens."