Stage AE | Pittsburgh, Pennsylvania
EVENT RESCHEDULED TO FRIDAY 28TH JULY 2023. Originally Friday 23rd June 2023. All original tickets are still valid!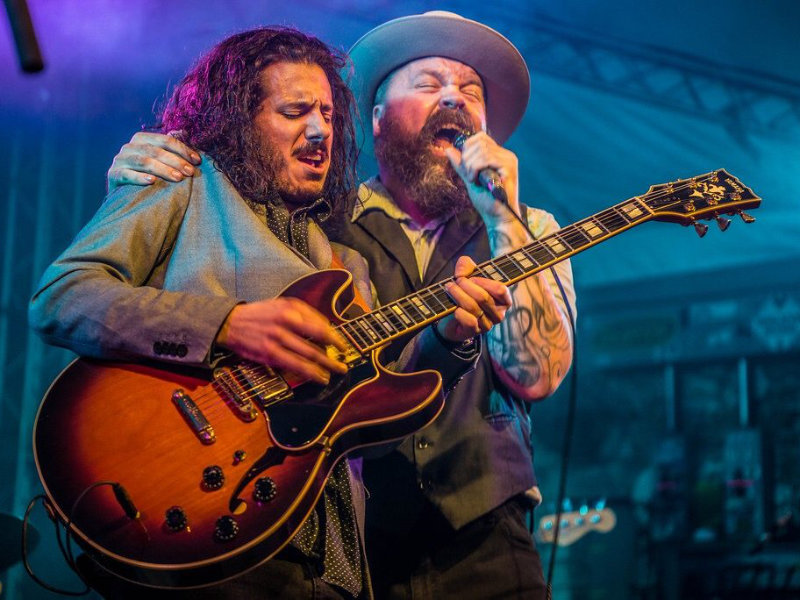 We have some of the most exhilarating news for you!!! The CommonHeart are coming to Pittsburg's Stage AE on June 23, 2023 and fans are super excited about it. The band is well known for thier ability to connect with audiences and of course, the tight instrumentation as well as Clinton Clegg's powerful vocals. You can expect a deep sense of community as you feel uplifted by the electric atmosphere and high energy peformances. You will have no option but to get up and party with the rest of the fans. Yup, there is nothing else like a Commonheart show so for a truly unforgettable night of pure magic, be sure to grab your tickets which are fast running out. Luckily, there are some available right now and securing your spot is really very simple. Click the "GET TICKETS" button and follow the secure checkout process and you're done.
The Commonheart are a contemporary band that fuse rock, soul, and gospel influences to create some of the most wonderful, uplifting, and soulful music. Fans have praised their unique sound, which is a fusion of different genres wrapped up in positive lyrics that touch on themes of love, unity, and social justice, resonating with listeners at a much deeper level.
The band established itself in 2014 in their home town of Pittsburgh, Pennsylvania, under the leadership of band leader Clinton Clegg and drummer Shawn McGregor, who wanted to form a group. Clegg has become loved by audiences for his powerful vocals, which have been compared to the likes of Otis Redding and Al Green, and his soulful sound really makes for some truly lovable music. He is also known for his ability to capture the minds and hearts of audiences with his live performances, owing to his dynamic and high energy stage presence.
The band's discography includes the albums For Work or Love (2022), Pressure (2019), and their debut, Grown (2016). Every song on their debut was praised for its precision and polish and their instrumentation was well balanced creating a refreshing addition to the music scene. There is only one way to describe them and that is legendary.
As the band's sound evolves with the years, so does the lineup, with a new man-up approach. As such the band's members are always changing but what remains the same is their phenomenal ability to create a magical sound that leave audiences wanting more as they perform song after song. Commonheart are currently Abby Gross (saxophone), Ralph Crewe (bass), Cole Insko (drums), Mike Minda (guitar), Lucas Bowman (keyboards), Nate Insko (trumpet), and Clinton Clegg (vocals).
A show with these guys will be full of passion and energy, and with a history of performing to packed crowds, it should come as no surprise that there will be a run on tickets which are already in short supply. Fans will not want to miss out on this opportunity. Be sure to grab your tickets above before they sell out.