The Stage AE | Pittsburgh, Pennsylvania
It's time to take you 90s alt-rock kids to the nostalgic paradise of Summerland once again! It's the fifth year of this iconic tour and, as always, Art has pulled a sweet lineup out of the bag, with the legendary Everclear, Toadies, Fuel & American Hi-Fi coming to rock Stage AE on Friday 19th June!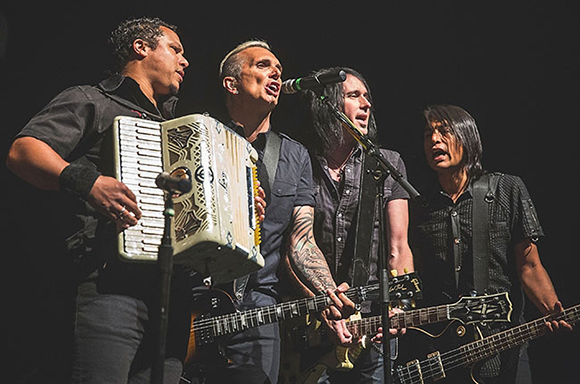 In 1995, Portland alt-rock band Everclear released their second album Sparkle & Fade, containing the song "Summerland." Nearly two decades later, Summerland has taken on a whole different meaning to Everclear fans as Art Alexakis' touring mini-festival, dedicated to continuing the legacy and reliving the nostalgia of 90s alt-rock legends.
"These are still real bands," Alexakis notes. "They're not bands coming out of the mothballs to play the hits. That's the difference between our tour and some of the other '90s tours. If that's what you want to see, that's totally cool, but that's my thing. A lot of those bands are starting to sound like karaoke bands. I want to hear rock bands."
Summerland is about to kick off its fourth consecutive year on the road (and fifth overall). Check out this year's epic line-up:
EVERCLEAR
TOADIES
FUEL
AMERICAN HI-FI