Stage AE | Pittsburgh, Pennsylvania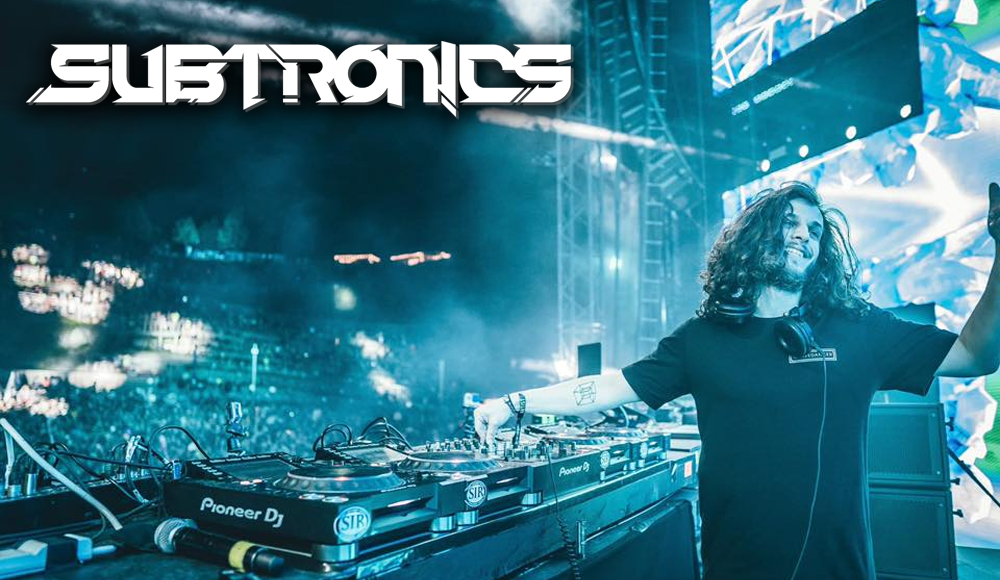 Known for its electrifying live shows, EDM crowd-favorite DJ, Subtronics, is hitting the road. Following last year's "FRACTALS" and "ANTIFRACTALS", the acclaimed DJ teased a new album in the works, taking his dubstep masterpieces to the next level. This time around, he's set to embark on the TESSERACT Tour, bringing along a couple of special guests, joined by WOOLI, HEDEX, Saka, and Jon Casey, coming to you live at Stage AE on Wednesday, February 28th of the new year. Fascinated by the four-dimensional marvels of the tesseract, the man is taking hypercubes to his upcoming trek, teasing new and electrifying stage designs and visual elements matched with his sick beats. Altogether, it's definitely set to be a breathtaking show. It's gonna be a big one! As the "Griztronics" hitmaker and EDMA Dubstep Artist of The Year hints new music followed by the announcement of a massive tour, big surprises await the electric world. Book your tickets now.
Following a string of festival runs, award-winning American DJ Subtronics is heading back to the road, taking four-dimensional hypercubes to the stage at his newest TESSERACT Tour. Bringing his explosive performances for a new run, big surprises await the ANTIFRACTALS king as he hints at new music in the works. With a massive tour announcement coinciding with word of new releases, fans are hyped and stoked to see what's in store for the coming months.
Teasing new visuals and electrifying productions for the TESSERACT Tour, the 16-show run is bound to be his best yet. Finding the four-dimensional 16-cell cube piquing his interest, the man even inked it on his forearm. Subtronics definitely pays attention to the little details, elevating anything he finds amusing to the next level. We can only imagine how stellar his upcoming stage designs could be.
"The production level behind it is also super impressive. Subtronics always creates an amazing experience, and with a debut album like this, the tour 100% stands up to the hype," Rave Hackers shared in their review of the man's previous trek.
The man never disappoints. With a powerhouse set of special guests, it's bound to be an unmatched Dubstep spectacular at TESSERACT. Teasing an unreleased track to a massive crowd, our speakers are down and ready to tremble with the man's upcoming bangers. Though its name and lead singles are yet to be unveiled, we're sure that ya'll are up for something big. Counting days till TESSERACT kicks off, we're in for a big surprise real soon.
Highly regarded as Dubstep's biggest breakout artist in 2019, "I'm honored some people feel that way," the man shared in an interview with EDM.com. "There are so many insanely talented established as well as up-and-coming bass music producers right now that I'm just grateful to be a part of the community."
One of the man's biggest and career-defining hits is "Griztronics". "We are both at heart big nerds who love tinkering with goofy noises so the wideness of its reception took us by surprise," he shared. "We are immensely proud and excited that so many people enjoyed it. It's just crazy how viral it went on TikTok - millions and millions of plays."
As one of the biggest names in dubstep teases new music and plots a massive TESSERACT trek, big things are coming your way. Don't miss out by booking your tickets now!