The Stage AE | Pittsburgh, Pennsylvania
The biggest, hardest, and throbbing tour ever, the Res-Erections Tour from Steel Panther comes to Stage AE on Thursday, April 28th 2022. The boys are ready to pound b****es, and your eardrums, so get your self some tickets, strap in, and on for a pounding, of music, like you've never heard before! The Glam Rockers have been rock hard throughout 2021, working on new material that will be released during 2022, so you can expect some Big, surprises on this tour, along with a brand-new Member, ah… Bassist.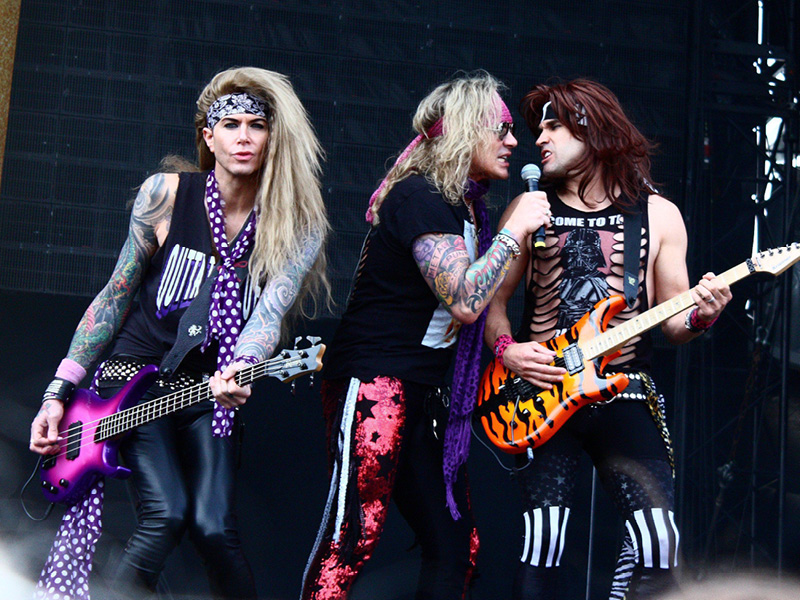 Would you choose the red pill and see how far down the rabbit whole goes, or would you choose the blue pill and stay hard as a tree stump in the "real"? (You all should have seen the Matrix by now), The California glam rock legends, Steel Panther are heading into 2022 with a rock hard attitude and a fire in their loins, as they get ready to hit the road. "Even though they are known for so many things throughout the world, we love Pfizer for their work in erectile dysfunction and their amazing blue pills. That is why we named our 2022 tour in honor of them. Those blue pills have made our world a better place. Res-Erections is going to be the party to not be missed, and we are pulling out some surprises for these shows. If you lost your prescription or can't see your drug dealer because of COVID, you won't need a pill to rock this hard," explains Steel Panther.
2021 brought the shocking news of the departure of the band's original bassist, Steel Panther have announced, the Road To The Road Tournament, to help them narrow the choices for their new bass player. Michael Starr, Satchel and Stix Zadinia along with the public whittled down the list of contestants to a manageable number out of the 1669 submissions. An announcement will be made public once the band finalizes their decision.