Stage AE | Pittsburgh, Pennsylvania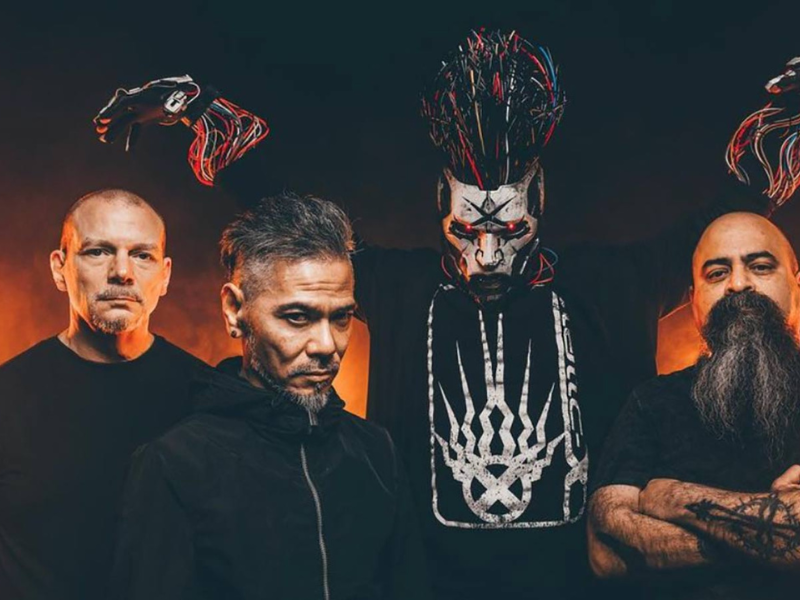 The biggest metal collaboration in history is headed our way! A tour reunion from Static X and Sevendust that's over two decades in the making is finally returning this fall. Catch two of the biggest names in metal when they arrive in your city!
The Machine Killer Tour is bringing Static X and Sevendust to cities across North America! Due to high demand, all-new dates for 2024 have been announced. So, for fans in Pittsburgh, Pennsylvania, we have good news for you! Static X and Sevendust are coming live to the Stage AE on Monday, the 19th of February, 2024! Now is the time to prepare for the show and save the dates!
Tickets to Static X and Sevendust in Pittsburgh are on sale right now. If you want to get your hands on them, be sure to secure your tickets as early as now. Seats are selling fast and you wouldn't want to miss this show!
This fall, a tour reunion that has been in the works for nearly two decades will take place. In 1999, metal legends Sevendust, Static-X, and DOPE were each erupting into the scene while collaborating to deliver one of the year's most memorable tours. In 2023, this spectacular tour package is set to bring a supercharged evening of outstanding music to newfound and lifelong fans of this resurging genre.
"We can't wait to hit the road with our friends in Static-X and DOPE. It has been 24 years since the last time we have shared a stage with those guys. We can't wait to do it again this Fall and to bring together all of our family members together in one place," explained Lajon Witherspoon, lead singer of Sevendust.
The Machine Killer Tour, co-headlined by Static-X and Sevendust, is titled after Static-X's GOLD certified sophomore album Machine and their recently lauded Rise Of The Machine tour, as well as Sevendust's impending fourteenth studio album, Truth Killer. The Machine Killer Tour will be supported by rockers DOPE (who also took part in the 1999 tour) and newcomers Lines of Loyalty.
"We are excited to bring the fans an even bigger and better show than the last one" said Xer0, lead singer of Static X. "We are already building the new production elements and we intend to blow the roofs off of these venues each night."
Prepare to catch the biggest and most iconic in the metal rock genre when they arrive in your city! The tour is kicking off in fall of 2023, and it hasn't even started, but new dates have already been announced. Due to high demand, they decided to stretch the tour until 2024. This means, all new dates, all new cities! For fans in Pittsburgh, it's a time to rejoice because the bands are coming to you live in 2024!
"We're excited to join our friends in Static-X and Dope who we share much history with on tour," added Clint Lowery, lead guitarist of Sevendust. "I have no doubt that this will be an extremely entertaining and high production run. The bands and the fans have much to look forward to on this one. Do not miss out!"
Catch The Machine Killer Tour soon! Tickets are on sale right now. So if you want to ensure that you get access to the show, you must purchase your tickets now. They're selling FAST!