The Stage AE | Pittsburgh, Pennsylvania
The hellbilly returns!! Rob Zombie is hitting the road on his 2015 tour and will be coming to Stage AE on Tuesday 16th June! The horror icon is also planning to release his recently completed album – "The new studio album is done! It is seriously our heaviest most f*** up musical monster to date." Rob Zombie's last studio record, "Venomous Rat Regeneration Vendor" debuted at #7 on the Billboard Top 200! Get ready to rock out like never before to the legendary Rob Zombie at this epic show!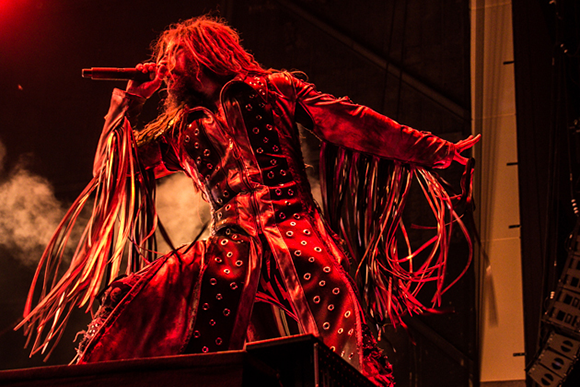 Rob Zombie has many skills under his belt, he is a Musician, singer-songwriter, screenwriter, film director, film producer and music producer. Zombie is known for his horror and sci-fi themes, which is expressed most through his perfectly crafted live theatrical shows, that work on a shock rock factor. His music is a fuse of heavy rock, haunting sound effects and a strong story line, which has been often compared to the likes of; Alice Cooper, KISS, Black Sabbath and Queen.
Rob Zombie's career rocketed off from the word go, with the release of his solo album in 1998, 'Hellbilly Deluxe' and in the same year, founding his Zombie A Go-Go record label!
With the success of his musical ventures, Zombie was able to proceed in his love of film. During the mid 90's, he was commissioned to write and direct The Crow III. And in 1999 he designed his own haunted Halloween maze at Universal Studios – Rob Zombie's American Nightmare. A year later he began to direct his first feature, House of 1000 Corpses, released in 2001.