The Stage AE | Pittsburgh, Pennsylvania
Puscifer comes to Stage AE on Wednesday 29th June 2022 as part of their upcoming headlining tour running through June and July. This will be the alternative rock band's first tour in six years, and hence, it is highly anticipated by their fans. Hip-hop rap outfit Moodie Black will support Puscifer. The tour begins on 9th June and wraps up on 10th July. The band released their latest album, Existential Reckoning, in 2020, and it became an instant hit. Founding member Maynard James Keenan has a huge following, and he is set to bring one of his projects, Puscifer to center stage for a stellar performance. If you're in for a theatrical rock show, get your tickets ASAP before they are gone!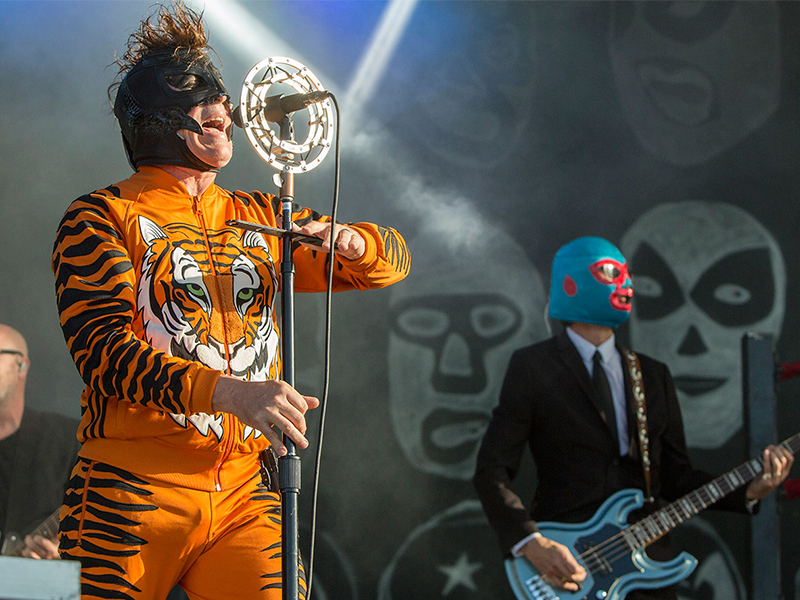 Maynard James Keenan has already been on a 2022 tour with one of his other bands, Tool. In June, he is set to embark on a 22 date tour with Puscifer, and fans expect it to be one hell of a tour! This will be Puscifer's first tour in six years and it is a massive occasion for their fans. This year, they will also be performing at the Bonnaroo music festival alongside their headlining dates.
Puscifer is not your regular rock band experience; instead, they bank on bringing something entirely unique to the stage. Their methods of conducting their concerts, to their appearances, it all seems like a perfectly scripted act with undeniably great music. As an experimental rock band, they are one of the most well-known music outfits within the genre. Their debut album, V for Vagina, was released in 2017 and reached number one on the Billboard Independent Albums chart. The album managed to sell 12,111 copies within its first week and gave Puscifer widespread recognition. Supporting act Moodie Black is known as the pioneer of the modern noise rap era and certainly a treat to watch! If you want to watch them live, get your tickets this instant before they are all gone!