Stage AE | Pittsburgh, Pennsylvania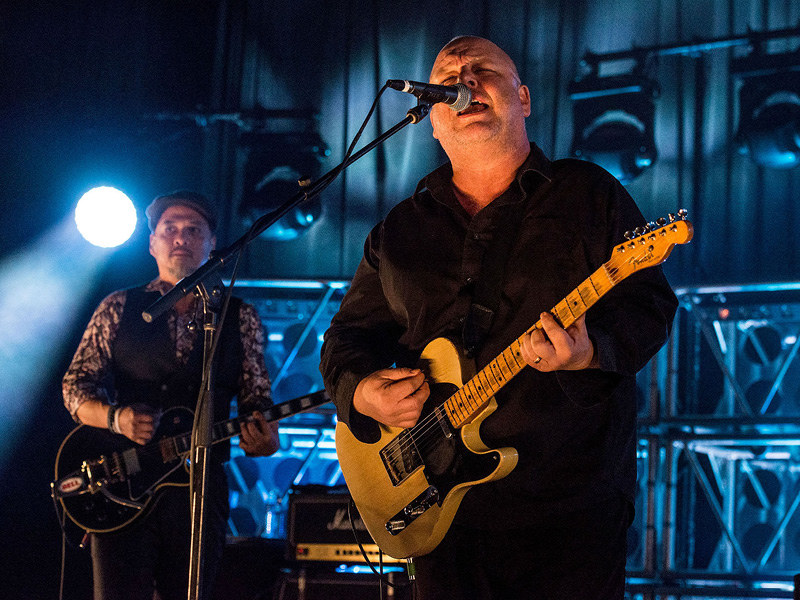 One of the strangest bands ever to come out of the 80s, and a band that most people never event knew existed, until Fight Club aired anyway. The Pixies, are back on the road, and they are supporting their brand-new and eighth studio album, Doggerel. Loud and Quiet called the new album, "the best Pixies record since they've reformed", and the band "rips through a range of styles, from furious grunge to acoustic pop swoons, often, if not always, with a gusto that on occasions almost gets you feeling excited again!" So, if it's some Pixies magic you are after, grab some tickets for the gig at Stage AE on Tuesday, June 13th 2023, where the Pixies are joined by Franz Ferdinand & Bully for a wild mix of the band's older classics and a gentle sprinkling of newer tracks.
Pixies brand-new and eighth studio album, Doggerel, released on September 30, 2022, preceded by the singles "There's a Moon On", "Vault of Heaven" and "Dregs of the Wine". Lead band member and lyric writer, Black Francis, said the album was about the band, "trying to do things that are very big and bold and orchestrated. The punky stuff, I really like playing it, but you just cannot artificially create that shit. There's another way to do this, there's other things we can do with this extra special energy that we're encountering." Doggerel climbed to the number 43 spot on the Billboard Independent Albums chart, number 16 Top Album Sales and number 13 across the pond on the UK Albums chart.
Alternative rock band The Pixies formed in Boston in 1986. Along with lead singer and songwriter, Black Francis, the band also featured Joey Santiago playing lead guitar, singer Kim Deal on bass, and drummer David Lovering, up to 2013. After a contentious breakup in 1993, the band reconciled a decade later in 2004. When Deal left in 2013, the Pixies brought on Kim Shattuck as a touring bassist until she was replaced by Paz Lenchantin in the fall of that year, and became a permanent member in 2016. Weirdly, As time passed following their split, the Pixies gained even more acclaim, prompting a 2004 reunion, multiple sold-out world tours, and the release of four more studio albums, Indie Cindy (2014), Head Carrier (2016), Beneath the Eyrie (2019), and finally, Doggerel (2022).
The Pixies are widely regarded as the band responsible for popularizing the use of extreme dynamics and stop-start timing in alternative rock. Their songs typically have subdued verses before exploding into loud, wailing choruses. Black Francis also writes lyrics about taboo subjects that few other musicians are willing to address, such as incest, mutilation, Hebrew numerology, sexually transmitted diseases, extraterrestrial abduction, and sexual perversion.
Numerous musicians have expressed their appreciation for or appreciation of the Pixies, including David Bowie, Matt Noveskey, Radiohead, PJ Harvey, U2, Nirvana, the Strokes, Alice in Chains, Weezer, Bush, Arcade Fire, Pavement, Everclear, Kings of Leon, and Matthew Good. Kurt Cobain, lead singer of Nirvana, acknowledged that their song "Smells Like Teen Spirit" was an intentional rip-off of the Pixies' sound, and he cited them as an influence. "I was trying to write the ultimate pop song. I was basically trying to rip off the Pixies. I have to admit it. When I heard the Pixies for the first time, I connected with that band so heavily I should have been in that band—or at least in a Pixies cover band. We used their sense of dynamics, being soft and quiet and then loud and hard." Kurt said in an interview with Rolling Stone in 1994.