Stage AE | Pittsburgh, Pennsylvania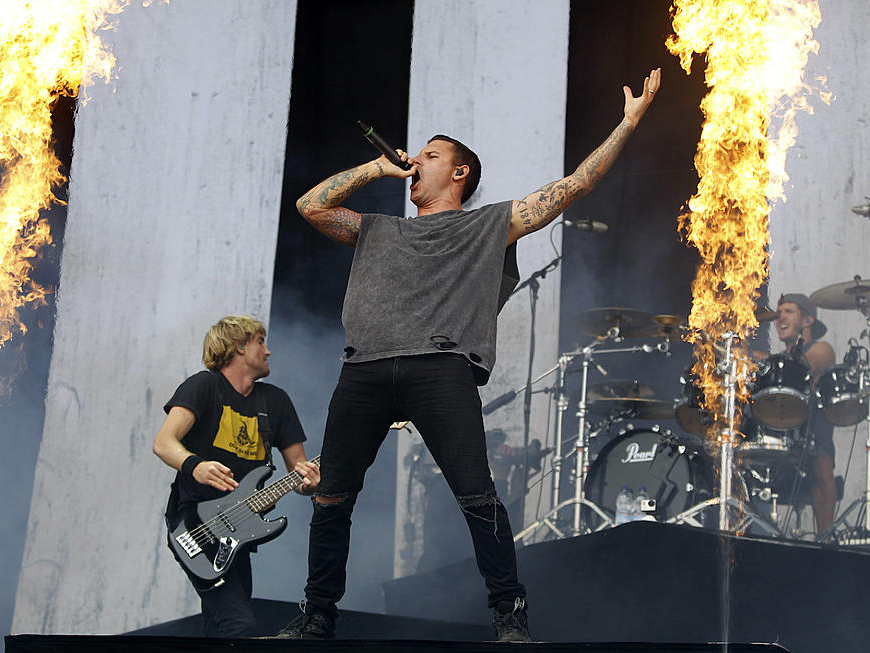 Get ready for an unforgettable night of hard-hitting metal as Parkway Drive storms Stage AE on Tuesday 12th September 2023! Hailing from Australia, Parkway Drive has cemented their status as a powerhouse in the metalcore scene, combining crushing riffs, captivating melodies, and intense live performances. Since their formation in 2003, the band has consistently pushed the boundaries of their sound, resulting in a devoted fanbase that eagerly awaits each new release. Parkway Drive's show at Stage AE promises to be a thrilling experience, with their signature blend of ferocity and melody. Joining them are three equally incredible acts that are sure to set the stage ablaze and leave the audience wanting more. If you're a fan of metalcore and live music, this is one event you won't want to miss. Don't hesitate – grab your tickets now to ensure your spot in this epic night of headbanging and moshing, as they're sure to be snatched up quickly!
Parkway Drive, the renowned Australian metalcore band, is set to ignite Stage AE on Tuesday 12th September 2023, and fans couldn't be more excited. Formed in 2003, Parkway Drive has been a driving force in the heavy music scene for two decades. The band's dedication to their craft has resulted in a string of successful albums, including their critically acclaimed 2018 release, Reverence.
The band's powerful sound, marked by heavy riffs and frontman Winston McCall's guttural vocals, has cemented their reputation as a must-see live act. Parkway Drive's live performances are known for their high-energy stage presence and immersive light shows that fully engage the audience. Over the years, they have shared the stage with other scene giants like A Day To Remember and Asking Alexandria, leaving fans wanting more.
For this epic night, Parkway Drive will be supported by three outstanding bands: The Amity Affliction, Northlane, and Make Them Suffer. Each band brings its unique take on the genre, making this an event metalcore fans won't want to miss.
The Amity Affliction, also hailing from Australia, has been a fan favorite since the mid-2000s, known for their emotionally charged lyrics and melodic hooks. Their sound seamlessly blends heavy breakdowns with catchy choruses, and their live shows are known for their intensity and raw emotion.
Northlane, another Aussie act, has been pushing the boundaries of metalcore since their inception in 2009. Their innovative fusion of progressive metal, djent, and ambient elements has won them numerous awards and a dedicated fanbase.
Lastly, Make Them Suffer, yet another Australian powerhouse, delivers a brutal mix of deathcore and symphonic elements. Their unique blend of aggression and melody has earned them a passionate following and a reputation for unforgettable live performances.
When Parkway Drive and their remarkable supporting acts take over Stage AE on Tuesday 12th September 2023, you can expect a night of exhilarating, high-octane music that will leave you breathless. Don't miss this rare opportunity to see these four incredible bands under one roof. Get your tickets now and prepare for a night that will go down in metalcore history!