Stage AE | Pittsburgh, Pennsylvania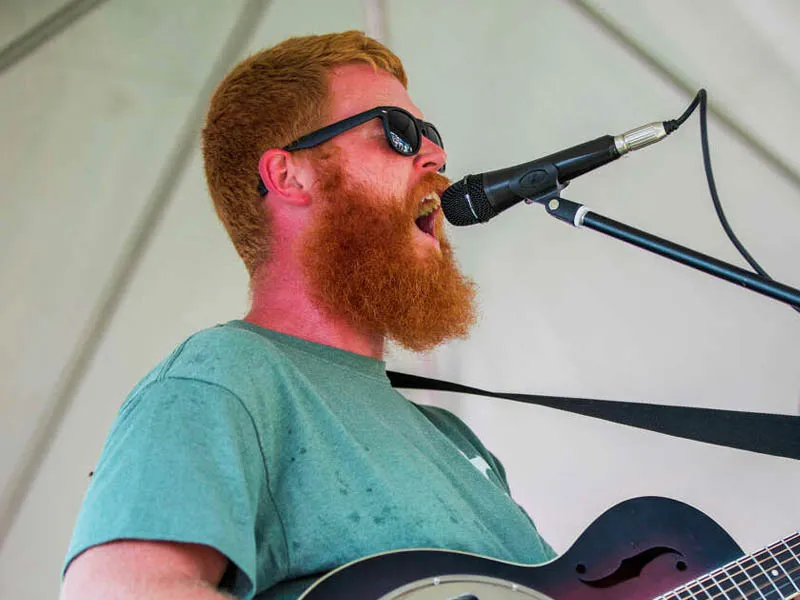 This summer, a country-folk sensation, Oliver Anthony, is breaking barriers and has become the topic of many headlines! The independent artist's latest single, "Rich Men North of Richmond," notably topped the Billboard Hot 100! This phenomenal breakthrough comes as a pleasant surprise, considering Anthony has never charted in the category before! Well, fans now have the chance to experience his incredible live set as Oliver Anthony sets out on a highly-anticipated summer trek for 2024! See what the fuss is all about when you catch the Virginia native delivering his outstanding hits! The Out of the Woods Tour is sending the esteemed chart topper across 34 cities, including a coveted stop in Pittsburgh, Pennsylvania! Watch out for folk music's fastest-rising star as Oliver Anthony lights up Stage AE with his exhilarating set! On Friday, 28th June 2024, fans can totally look forward to several outstanding staples, such as "Rich Men North of Richmond," "I've Got to Get Sober," "I Want to Go Home," and "Ain't Gotta Dollar!" Hurry and score tickets now and see why Oliver Anthony is making waves across the music circuit!
He's a brand-new artist with a highly celebrated single! Oliver Anthony is the hot topic right now thanks to the phenomenal success of his song, "Rich Men North of Richmond." The country-folk singer-songwriter made his incredible debut on the Billboard Hot 100 chart despite never entering the Top 50 category before. Hence, his newfound success only means a massive tour should follow, and the fans' wishes are his command. This spring, Oliver Anthony kicks off his Out of the Woods Tour. The coveted trek will send the performer to over 30 major cities.
For his stop in Pittsburgh, Pennsylvania, attendees can expect an incredible evening filled with hits, fan favorites, and many surprises. This is one of Anthony's first major tours, and being a virtually new artist, fans don't exactly know what to expect. But some of his previous shows have been a smashing hit among audiences. He has been described by major media outlets for having "unreal Virginia talent" and has been lauded for being the "voice of 40 or 50 million working men."
Oliver Anthony only started wiring music in 2021. Clearly, he has a great penchant for songwriting. The following year, his music started to gain a massive following. His debut single, "Ain't Gotta Dollar," entered Billboard's Hot Country Songs chart, peaking at number 21. The following year, Anthony dropped several more staples, such as "I Want to Go Home," "Always Love You (Like a Good Ole Dog)," "I've Got to Get Sober," and his number 1 hit, "Rich Men North of Richmond. His music has now received a massive amount of streams across music platforms. His single "Rich Men North of Richmond," in particular, has over a hundred streams on Spotify alone.
Great talent only belongs to an outstanding venue like Stage AE. The state-of-the-art entertainment complex is one of Pennsylvania's most popular concert venues. Fans can look forward to an incredible evening thanks to Oliver Anthony's great music, Stage AE's top-tier facilities, hi-tech lights, and sound system. On top of that, attendees can also enjoy the venue's great customer service and outstanding facilities.
Hurry and secure tickets now to see Oliver Anthony at Stage AE on Friday, 28th June 2024!