Stage AE | Pittsburgh, Pennsylvania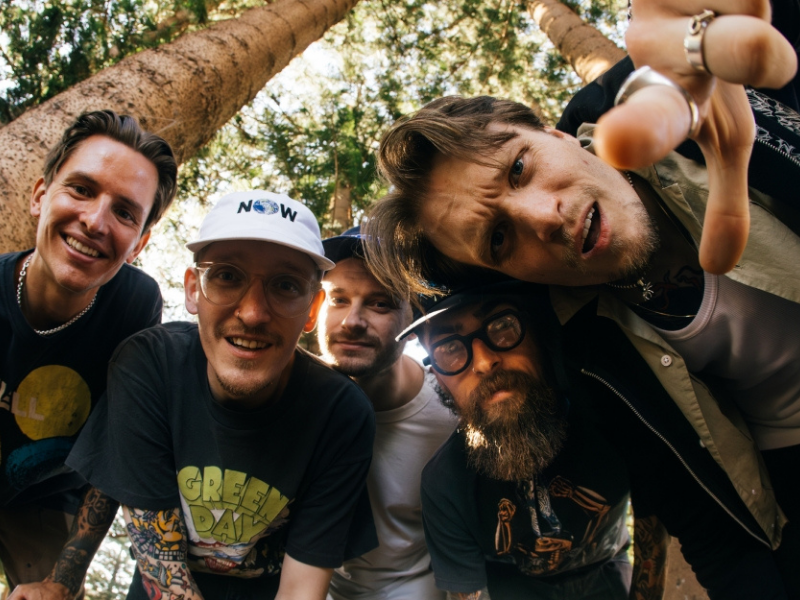 Neck Deep is dropping bomb after bomb on their fans. After an eventful 2023 with some new releases, the band also announced their return to America on a U.S. headlining tour. The UK-based band will begin its trek across the country in January 2023 and it includes a stop in Pittsburgh, Pennsylvania. For all the fans who have been waiting for this, now is finally your chance to catch them live!
Enjoy the show at the Stage AE on Wednesday, the 21st of February, 2024. Joining the band for the show are special guests Drain, Bearings, and Higher Power. It's going to be an awesome night - you can't miss out on this! With a jam-packed lineup, fans are sure to have one of the best concert experiences ever.
Hurry up and grab your tickets to see Neck Deep in Pittsburgh today! Tickets are on sale right here. If you want to secure yours, click 'GET TICKETS' as fast as you can because tickets are almost sold out!
The Welsh pop-punk band Neck Deep just announced their return to the United States in a headlining tour coming this 2024. The upcoming tour is in support of their forthcoming self-titled album to be released on the 19th of January via Hopeless Records. This tour is going to be one of the biggest they've ever done, with a stacked lineup filled with some of the most talented bands in the pop punk/alternative scene.
The trek is taking Neck Deep across the United States in a 22-date tour kicking off a few days after their album's release. The tour includes an exciting stop in Pittsburgh, Pennsylvania, and fans in the area can't afford to miss this! Mark your calendars for Wednesday, the 21st of February, 2024 because Neck Deep is rocking Stage AE for one night! The band will be joined by powerhouses like Drain, Bearings, and Higher Power.
Drain: the formidable hardcore punk band hailing from Santa Cruz, California, has made its mark with a series of impactful releases. They've releases two albums: "California Cursed," which made waves in 2020, and "Living Proof," released in 2023. In addition to their album work, they also have some EPs featuring "Over Thinking" from 2016, "Time Enough at Last" released in 2017, and the powerful "Watch You Burn" that shook things up in 2021. Exclaim! writer described the band's sound as "both old and new—the tough street grit of New York hardcore paired with the tasteful gloss of '80s thrash metal."
Bearings: The rock band hailing from Canada has had a string of popular releases too. Some of them being: "The Best Part About Being Human" (2023), "Hello, It's You" (2020), "Blue in the Dark" (2018), and "Nothing Here is Permanent" 2017.
HIgher Power: The English hardcore band have released two full-length studio albums and one EP. In 2020, they were voted the most likely contemporary band to breakthrough into the mainstream in a poll by Revolver Magazine. Some of their best singles include "Fall From Grace" and "Lost in Static."
Catch thes four talented bands when the tour arrives in Pittsburgh! It's going to be an amazing time so get ready to rock out with your friends at the show. Secure your tickets to the show right here!