Stage AE | Pittsburgh, Pennsylvania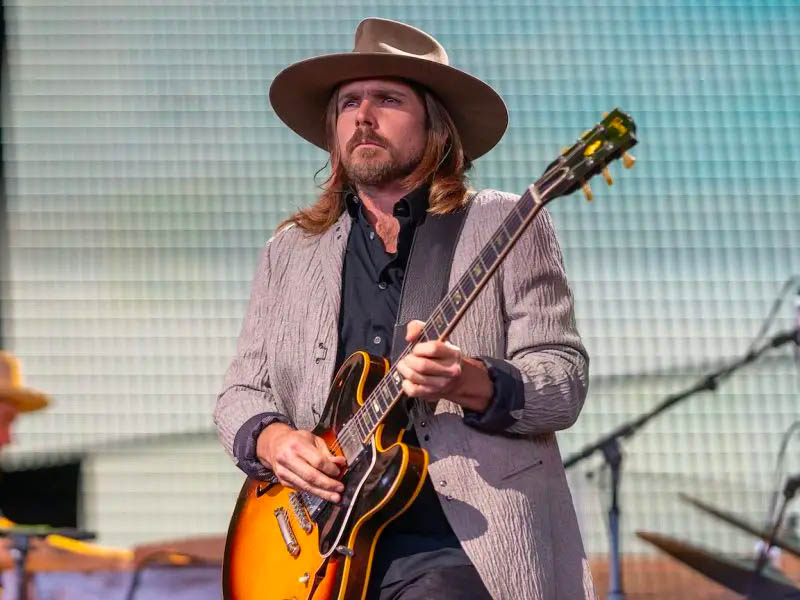 Following the summer release of their highly-anticipated effort Sticks and Stones, country rock powerhouse Lukas Nelson and Promise of the Real (POTR) announced a hefty string of dates for their long-awaited fall trek! These series of dates are expected to highlight Nelson and the band's exemplary work with their latest album, which spawned the single "More Than Friends," as well as Nelson's career-spanning hits from previous releases! The fall trek is slated to make a coveted stop in Pittsburgh! Fans can start the month of December with a bang as Lukas Nelson and POTR conquer the premier venue, Stage AE, on Friday, 1st December 2023! The award-winning band has been known to deliver an incredible high-energy set each time they go onstage, and their awaited show in Stage AE will not be an exception! So, if you're a fan of excellent country rock music, this is your chance to catch Lukas Nelson and Promise of the Real! Hurry and score your tickets now before it's too late!
This might just be the most sensational country music spectacle of the season! Lukas Nelson and Promise of the Real have had an incredible fall run promoting their latest effort, Sticks and Stones. But come winter time, dates are still being added due to public demand. On Friday, 1st December 2023, Nelson, together with POTR, will deliver their brand of country, rock and blues staples. Fans can surely expect a plethora of incredible hits ranging from newly released numbers like "Sticks and Stone" and "More Than Friends, to all-time favorites such as "Find Yourself," "Carolina," "Just Outside of Austin," and many more. Furthermore, Nelson and POTR have also been known to perform iconic covers, including Willie Nelson's "Everytime He Drinks, He Thinks of Her."
This winter, the Lukas and the band are guaranteed to deliver an epic show at Stage AE. Fans are sure to have a memorable night out as these award-winning performers belt out their career-spanning hits. The band emerged in 2010 as Promise of the Real and has been touring professionally for over a decade. They've also spent several years serving as the backup band for rock legend Neil Young. With years of experience on the road, Nelson and POTR had developed great tenacity and a penchant for live rock music. Fans have praised them for their incredibly tight, high-energy sets that will leave a lasting impression.
On their upcoming gig in Stage AE, attendees can look forward to a plethora of hits, from the band's debut album to their latest effort, Sticks and Stones. The setlist is sure also to include songs from their best-selling efforts, the self-titled fourth album, and Turn Off the News (Build a Garden).
Lukas Nelson and Promise of the Real are scheduled to light up Stage AE for their show in Pittsburg. The state-of-the-art concert hall has a long history of hosting Pittsburgh's most exciting concerts and events. Expect a fully-pack show as the band lights up Stage AE! Fans will surely enjoy the performers' incredible crisps and rich sound thanks to the venue's top-tier sound equipment. Moreover, the production is guaranteed to be top-notch due to Stage AE's top-of-the-line lighting equipment. Lastly, fans are sure to have an incredible night out thanks to Stage AE's excellent facilities and great customer service!
Catching a great show at a top-tier venue is so important because the overall experience of attendees is what makes an event memorable. So hurry and score tickets now to see Lukas Nelson and Promise of the Real take over Stage AE on Friday, 1st December 2023!