Stage AE | Pittsburgh, Pennsylvania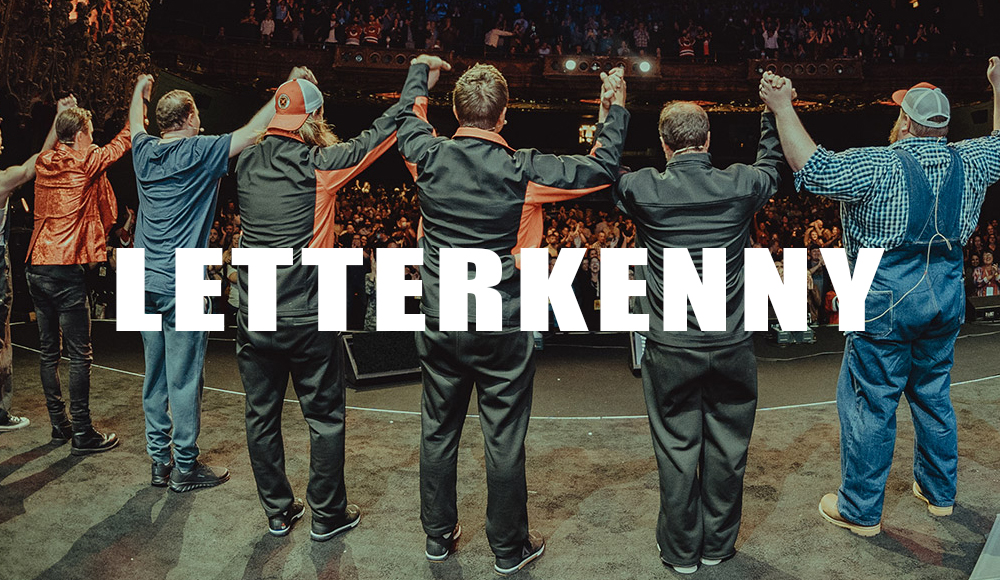 The cult-favorite Hulu extravaganza - Letterkenny, filled with its quirky and extremely funny antics and banters, is back on the road! The Canadian sitcom is taking its acclaimed live shows for another run. This time around, Letterkenny Live is bringing two of its writers, Olivia Stadler and Allie Pearse, to support the show's headliner, Mark Forward. Coach will be leading 'A Night of Stand-Up,' joined by Letterkenny guest star Jeff McEnery, hopping across North America, spreading infectious laughter as the year wraps up. Together, they're set to perform new sketches featuring their bone-dry humor, serving their small-town humor to every fan at Stage AE on November 25. At every Letterkenny show, fans can expect a live production as if the TV show came right out of their screens. Promising new sketches in a night of hilarious stand-up comedy, big surprises from the show's producers. From dirty little secrets to massive revelations, it's all coming out live on stage! Book your tickets now!
Straight from a small town in Ontario, Letterkenny made its way to national acclaim as one of the best comedy series in Canada. The show also garnered a multitude of US fans who tend to gatekeep the Hulu gem as a little secret... Staging its first live trek in 2022, Letterkenny Live is back on the road, staging 'A Night of Stand-Up' across North America. Bringin' in brand-new sketches and hilarious banter in its stand-up trek, the show will be headlined by the Coach, Mark Forward.
In support of the man's headlining night, Letterkenny guest star Jeff McEnery and two of its writers, Olivia Stadler and Allie Pearse, are joining forces to stage a night that's set to get everyone laughing their socks off.
This time around, they're dealing with skids, Christians, hockey kids, and all the more random denizens of their small town. The show's producers promise a "smart, raunchy, and laugh-out-loud hilarious" night of stand-up comedy.
EW's review of last year's run shares that the cult-favorite Canadian sitcom's live show "delivers exactly what fans have come to expect."
"At Letterkenny Live, you'll get Letterkenny, live: its tightly scripted dialogue, its delightfully dirty humor, its eminently quotable catchphrases," EW's Tyler Aquilina writes in his review. "And judging from the packed house's raucous reaction in Los Angeles on Thursday, that's more than good enough for fans."
If you missed last year's run, you're in luck! Though this year's stand-up trek features a smaller cast, with only Forward leading the night, you can expect the same energy and cracked-up hilarious spiels in a much more intimate stage show.
Revolving around a small rural Ontario town, "There are 5000 people in Letterkenny. These are their problems," the show's iconic intro shares. Siblings Wayne and Kitty embark on a daily adventure of exploring their town residents' quirky problems. They deal with different types of people - the hicks, the skids, an obviously closeted Christian minister, the natives, the Québécois, and everyone in between. Since 2016, the quirky sibs have been exploring the ins and outs of Letterkenny for 11 seasons to date.
All set? Well, there's one more thing to take note of - audience participation is a must! Last year's extravaganza highly encouraged every fan's active engagement. So, get ready to shout when you're told to, and give your mightiest applause. Book your tickets now!