The Stage AE | Pittsburgh, Pennsylvania
Join Judah & The Lion as they head across North America on their groundbreaking tour this coming Fall season! As they travel to perform on the stages at some of the best and biggest venues, Judah & The Lion will be stopping off at Stage AE on Friday 6th September 2019 – for an unmissable show! Don't miss out as they bring their most recent album to the energetic crowd – tickets are now available to book!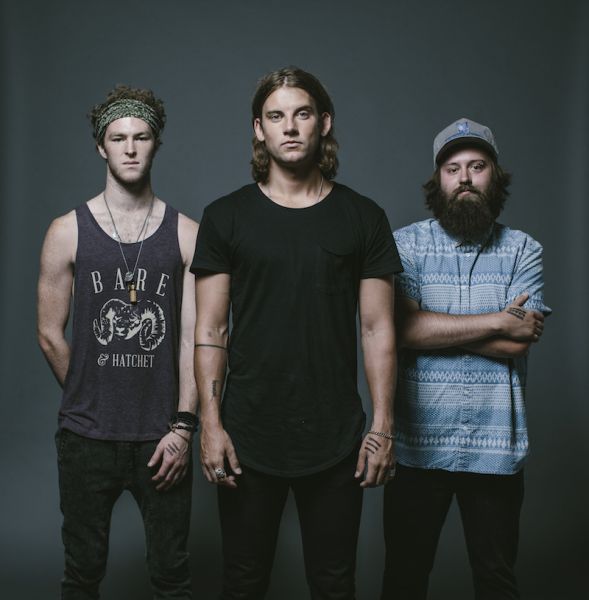 The Nashville group, Judah & the Lion have quickly progressed in their career from a local band towards the mainstream.
Their folk infused music has had everybody talking and with their release of their second record in 2016, they pushed themselves up on the list for the must-hear bands of the year. As they hit the number two spot on the Billboard charts, they also made it third on the list of the Alternative New Artist charts! The success didn't stop there as they gravitated onto three other album Billboard charts also, all within the top 20.
Judah & the Lion are a group full of talented musicians with; Judah Akers on vocals and guitar, Brian Macdonald on mandolin and vocals, and Nate Zuercher on banjo and vocals. As they merge their influences and backgrounds together, the band creates a unique blend of Hiphop beats crossed with sensational Folk – crafting a highly recognisable sound.
Their most recent album to date is the 2017 'Folk Hop n' Roll' which contains so many great tracks including their smash hit single "Take It All Back" which topped the charts at number one on the Billboard Alternative and gained a gold certification within the same year of it's release! These guys have really pushed the limits and keep on pushing forward, making their way to the top. And with their studio records, they also are taking to the road with passion and will be traveling across the US to give their fans a total showcase of their latest hits, along with a solid collection of previous material.
Their previous tours have included some major performances such as a show at Bonnaroo, Sunset and more, they have also supported the likes of Twenty One Pilots and Kaleo.
"There's no boundaries," says frontman Judah Akers, "We wanted to make something raw, something with attitude. We all grew up loving these hip hop beats, so why not make an album that has the grit of Run DMC or Beastie Boys, along with all the folk instruments that we play?"