The Stage AE | Pittsburgh, Pennsylvania
Nashville-based country-folk duo Judah & the Lion is embarking on a brand new tour this 2023! The massive 19-date outing, titled Happy Again Tour, follows Judah & the Lion's successful 2022 run, sending them to over 20 cities across North America. This year, the acclaimed indie act will hit the road again. This year, they are anticipated to perform a comprehensive set packed with hits and songs from their latest album, Revival. On Thursday, 6th April 2023, Judah & the Lion are scheduled to perform at Stage AE in Pittsburgh, Pennsylvania. If you want to enjoy a night of incredible rock, folk, bluegrass, and country music, then hurry and score tickets now to see Judah & the Lion!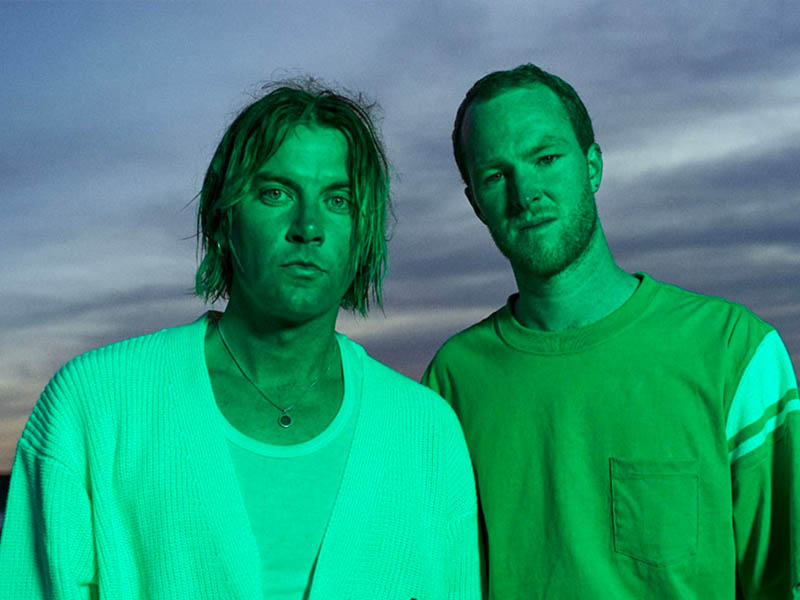 Judah & the Lion is an acclaimed independent band comprising Judah Akers and Brian Macdonald. The band first came into the limelight after winning Belmont's 20212 Best of the Best Competition. The same year. They dropped their debut EP, First Fruits. The following year, the band broke into the Billboard charts with the release of their sophomore EP, Sweet Tennessee. The album peaked at number 2 on Billboard's Bluegrass chart and number 9 on the Heatseekers Albums chart.
Two years after their breakthrough, Judah & the Lion released their debut album, Kids These Days, with critical acclaim. The album, which featured singles "Rick Kids" and "Mason-Dixon Line," peaked at number 2 on the Heatseekers chart and number 4 on the Folk Albums chart. In 2016, Judah & the Lion released their biggest hit, "Take It All Back." The single topped the Alternative Airplay chart and peaked at number 6 on the Hot Rock & Alternative Songs chart. The single later earned a platinum certification in the U.S. after receiving massive streams and sales. "Take It All Back" is featured in the band's third album, Folk Hop 'n Roll, which also spawned the gold single, "Suit and Jacket."
In 2019, the band dropped their highest-charting album on the major charts. Pep Talks reached number 2 on the Top Rock Albums, number 18 on the Billboard 200, and number 3 on the Independent Albums charts. The album spawned three chart-performing singles, including "Pictures," which featured country music star Kacey Musgraves.
This 2023, fans can enjoy a healthy amount of songs from their latest album, Revival, when they come to Judah & the Lion's 2023 tour. If you want to experience the band's electrifying set at Stage AE, hurry and secure your tickets now!