The Stage AE | Pittsburgh, Pennsylvania
American country icon Jamey Johnson is traveling across the U.S. this summer. The much-awaited excursion consists of 19 dates in major cities, stopping by Pittsburgh on Thursday 8th, September 2022, for a coveted show at Stage AE. The show features Jamey Johnson, co-headliner Black Berry Smoke, with a few special guests. Fans can expect these two phenomenal country acts to deliver nothing but their biggest hits and fan favorites! If country music makes your world go-'round, you better grab your tickets now and see Jamey Johnson and Black Berry Smoke light up Stage AE!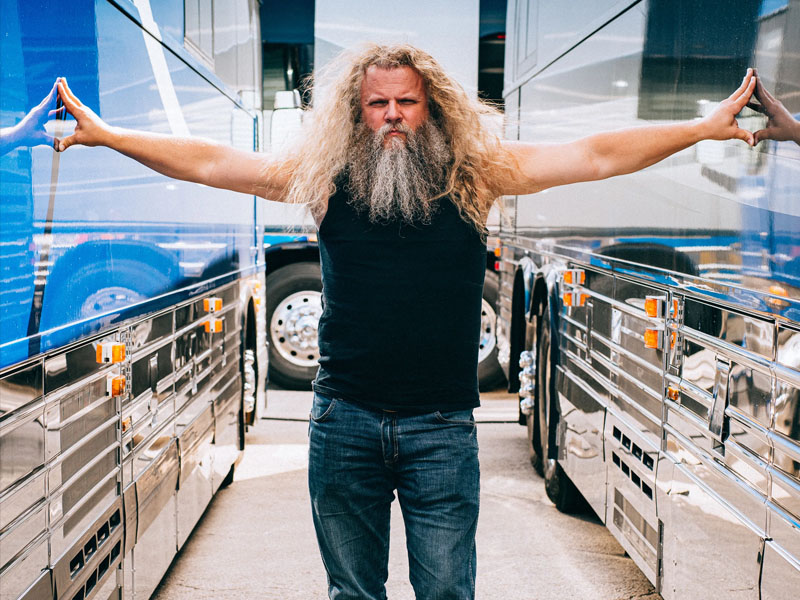 For his show at Stage AE, fans can expect plenty of familiar hits and a few surprises. Jamey Johnson explained that although nothing is set in stone regarding the upcoming tour's setlist, fans won't be disappointed with what's in store. "I don't know what I'm going to do until I am standing there doing it," Johnson mentioned during an interview. "That is a freedom I have enjoyed ever since I began doing this, the ability to try something new. You'll see me do a lot of my songs, including my old stuff. If I have a new song that I want to share, you will hear that. When I'm not doing my songs, I'll be doing everybody else's that I like, from every format." The eclectic singer-songwriter who penned songs for country icons, including Willie Nelson, the late and great Merle Haggard, George Strait, and James Otto, has always delved into old school and traditional country style. However, it doesn't mean that he turns away from experimenting. "If I find a jazz song that I like, we'll drop it in there. If I find a rock song that I like, we'll do that. My taste is vintage, traditional, and that is not to say that everything I do is old."
The Grammy-nominated singer's most notable album, That Lonesome Song, spawned the hits "In Color" and "High Cost of Living." The 2008 album debuted at number 6 on the Top Country Albums chart and number 28 on the Billboard 200 chart. That Lonesome Song sold over one million copies in the U.S., earning Johnson a platinum certification. Apart from chart success, "In Color" won two Song of the Year awards – one from the Academy of Country Music and the other from the Country Music Association.
Tickets to see Jamey Johnson at Stage AE are now available!