The Stage AE | Pittsburgh, Pennsylvania
Illenium Ascend Tour comes to Stage AE on Wednesday 18th September 2019
Come and listen to the brand newalbum by Illenium just days before its official release!
In tandem with the announcement of new music, this will be his biggest North American headline run to date, The ASCEND Tour. Produced by AEG Presents and kicking off in Pittsburgh in September, the arena jaunt will play to well over 250,000 fans in 30 cities as he canvases the country for his largest audiences ever.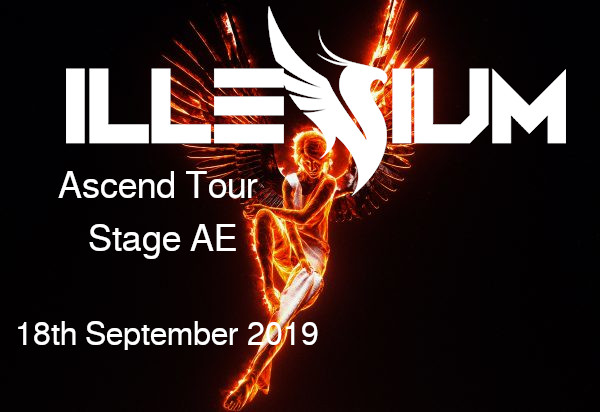 ILLENIUM (Nicholas D. Miller), born in Chicago, Illinois, but grew up in San Francisco and later moved to Denver is an American musician, DJ and producer, He began making electronic music in early 2008, and after seeing Bassnectar perform a show at Red Rocks in the summer of 2012 and is most known for his remix of "Don't Let Me Down" by The Chainsmokers.
Illenium has been stockpiling singles to include in Ascend so far in 2019. Songs like "Pray" featuring Kameron Alexander, "Crashing" featuring Bahari, and "Good Things Fall Apart" featuring Jon Bellion will more than will likely appear on its tracklist.
"Illenium returned with a headline-quality set on Saturday, bouncing atop his own personal riser at the front of the stage. Before a crowd heavy on fans in Illenium gear or toting Illenium totems, he mixed atmospheric instrumentals with glitched-out beats and even a few songs' worth of live electric guitar. It all amplified the the liveness on songs both known and unknown, closing with an unreleased Chainsmokers collaboration, possibly titled Take Away, that could have crossover potential." – Tampa's Sunset Music Festival – Jay Cridlin, TampaBay Times.