Stage AE | Pittsburgh, Pennsylvania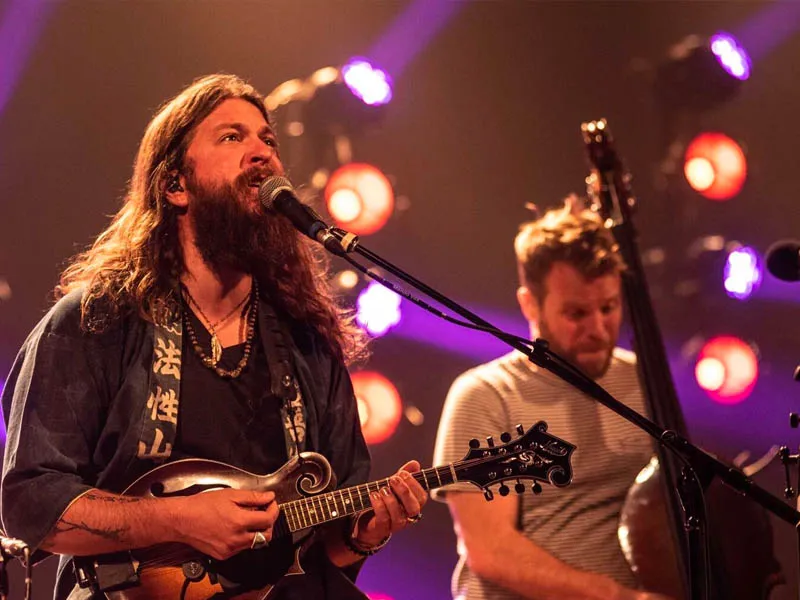 Jam grass fans can rejoice this 2024 because the illustrious powerhouse Greensky Bluegrass is conquering the winter season with a massive outing! Are you ready for this?! The quintet from Kalamazoo, Michigan, will conquer over 40 major territories, including a highly-coveted pitstop in Pittsburgh, Pennsylvania! On Thursday, 8th February 2024, expect nothing but iconic bluegrass and jam rock staples as Greensky Bluegrass performs their brand-new set! Expect nothing but hits and fan favorites as the band takes over Stage AE with their unprecedented light and sound extravaganza! Greensky Bluegrass is known for their high-energy performances, great musicianship, and supercharged stage presence! It's the jam show of a lifetime, matched with great lighting effects! Fans can also expect a plethora of iconic hits, including singles from their latest album, Stress Dreams! If you're keen on experiencing Greensky Bluegrass' winter tour in Pittsburgh, you better quickly secure your tickets now! Access to the show at the Stage AE on Thursday, 8th February 2024, is now up for grabs through the Get Tickets link!
Kalamazoo, Michigan natives Greensky Bluegrass are set to deliver an incredible visual experience coupled with an outstanding soundscape. The band, known for their remarkable extended jams and unique take on modern rock and roll style bluegrass, has made sure their live shows are a complete package. Fans can look forward to a full-on, high-energy party! It's not just your straightforward concert experience because aside from their incredible music, the band's set is a sight to behold.
With their high-energy vibes and outstanding music, there is no mystery why Greensky Bluegrass is currently one of the most in-demand live acts in the jam band circuit. The quintet, comprising Dave Bruzza, Paul Hoffman, Michael Bont, Anders Beck, and Mike Devol, spent the better part of 2023 headlining festivals and performing across North America. This 2024, the band is set to deliver over 40 dates in the U.S. and Canada. Attendees can look forward to a fully-packed setlist filled with their career-spanning hits, ranging from Less Than Supper all the way to their latest album, Stress Dreams.
The five-piece band has amassed a large following with their unique take on bluegrass and jam rock. The band is known for their remarkable musicianship. Greensky Bluegrass is also currently hailed as one of the top touring bluegrass bands in North America, and every show they perform attracts fans by the thousands. Their coveted stop in Pittsburgh promises to be exactly what fans expect and more!
On Thursday, 8th February 2024, Stage AE will host Greensky Bluegrass' highly-anticipated concert. On top of great music, attendees can anticipate excellent facilities, state-of-the-art lights, and sound technology, and an overall great experience. The venue has a long history of hosting Pittsburgh's most exciting rock concerts. Meanwhile, Greensky Bluegrass' upcoming show is guaranteed to be one of the best nights of your life!
If you love extended jams, brilliant twists on musical traditions, intelligent tunes, and fantastic light shows, you should not miss Greensky Bluegrass' upcoming show at Stage AE on Thursday, 8th February 2024! This concert is guaranteed not to disappoint, and you'll be talking about this show for months and years to come! Hurry and secure your tickets now to see Greensky Bluegrass at Stage AE on Thursday, 8th February 2024!