The Stage AE | Pittsburgh, Pennsylvania
This summer, jam band fans in Pittsburgh can look forward to a fantastic season! On Tuesday, 25th July 2023, the celebrated rock band Gov't Mule is bringing a rare tribute show to Stage AE! The band is usually known for their outstanding southern-rock jams, but this time they perform tracks from Pink Floyd's iconic album, Dark Side of the Moon! The band is actually celebrating the album's 50th anniversary with a once-in-a-lifetime tour titled The Dark Side of the Mule! This unique take on Pink Floyd's album was somewhat of an urban legend for Gov't Mule fans! In 2008, the band performed a three-hour Pink Floyd tribute on Halloween night. Fans weren't able to see this gig again. However, this summer, Gov't Mule embarks on a full tribute tour and will be conquering 12 cities in North America! If you're ecstatic about this gig like us, then hurry and score tickets now!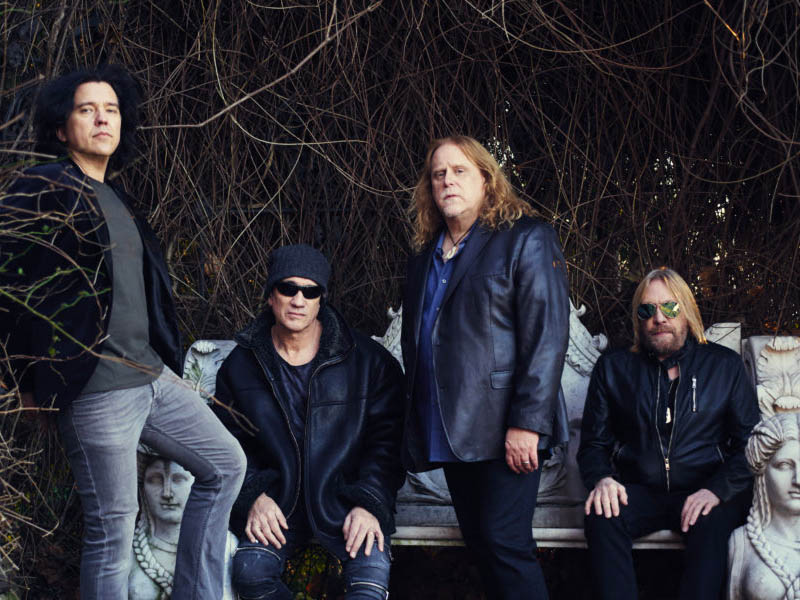 Highly-acclaimed jam band Gov't Mule is set to cover several iconic songs from Pink Floyd's Dark Side of the Mule. This incredible gig was initially performed in Boston for a three-hour Halloween special. The performance was even recorded live and released as an album in 2014. Over the years, fans have only witnessed this tribute gig a handful of times. But come 2023, the band surprised fans with a full tribute tour. During a statement, frontman Warren Hayes expressed his excitement about the upcoming trek."This all started organically with what we thought would be a one-time Halloween performance. Since then, Dark Side of the Mule has grown into something else. It's a blast to perform this material, but our intent is to do it for one final tour in celebration of the 50th anniversary of Dark Side. Don't miss it!"
Gov't Mule has become a staple among jam bands fanatic. The band often performs headlining shows and music festivals across North America. Its members, led by singer-songwriter and guitarist Warren Hayes, are all illustrious musicians with incredible musical skills. The band emerged in the mid-'90s as a side project for brothers Hayes and guitarist Allen Woody. Both musicians were members of the legendary jam band, the Allman Brothers. Since the band's dissolution in 2014, Gov't Mule became the main project, and they have been touring extensively since then.
In 1995, Gov't Mule released their self-titled debut album via now defunct Relativity Records. The record was recorded live in the studio by renowned producer Michael Barbiero. The album contains several original tracks, as well as covers such as "Mother Earth" and Free's "Mr. Big." After releasing their critically-acclaimed debut, the band dropped 23 more records, including the gold-certified live album, The Deepest End, Live in Concert.
In 2021, Gov't Mule released their latest effort, Heavy Load Blues. The album is the band's first all-blues record, and it received wide acclaim from fans and critics. Heavy Load Blues was later nominated at the 2023 Grammy Awards for Best Traditional Blues Album.
Grab tickets now to see Gov't Mule conquer Stage AE in Pittsburgh on Tuesday, 25th July 2023!