The Stage AE | Pittsburgh, Pennsylvania
The brand-new album, Dreamland, is out now! Glass Animals are coming to Stage AE on Wednesday 1st September 2021. Glass Animals were selected as 2021 Billboard Music Awards finalists for Top Rock Song "Heat Waves" and Top Rock Album, Dreamland. This is the first time the band has been recognized by the BBMAs. So, grab your tickets to your space on the lawn and, your chance to hear this Top Rock Album live!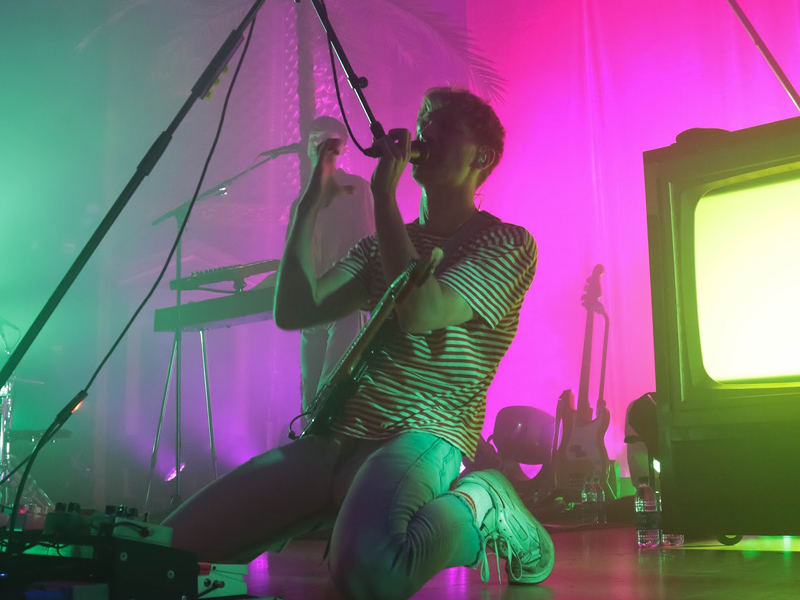 Britt-pop band Glass Animals are from Oxford, across the pond in the UK, formed in 2010. They are led by singer, songwriter, and producer Dave Bayley, the group also features his childhood friends Joe Seaward, Ed Irwin-Singer and Drew MacFarlane. Glass Animals have become known for their extravagant live shows, where they play re-worked, dance-heavy versions of their songs. Their latest album, Dreamland, was initially slated for release in June 2020 but was delayed in order to "keep focus on the Black Lives Matter movement and the discussions taking place around racism and police brutality around the world." Dreamland was eventually released in August 2020. In an interview with Atwood Magazine, Dave Bayley explained, "I guess the goal with this record was to make something that was incredibly honest and incredibly us." The album charted at the number two position in the UK Albums Chart. Dreamland was certified Platinum in the US, nearly a year after its release, the album continues to grow globally across streaming platforms and on radio charts. Amassing over 450 million global streams to date, "Heat Waves" peaked at No.1 on the Alternative Radio Chart for 3 consecutive weeks, a first for Glass Animals in their career.