The Stage AE | Pittsburgh, Pennsylvania
Prepare for a blend of island vibes, reggae, hip hop, and rock to invade Stage AE this Tuesday, the 5th of July, as the Californian reggae rock band Dirty Heads stops at the famous Pittsburg venue for their "Let's Get It Kraken" tour. Catch "Dirty J" and the rest of his band for a 2-hour show filled with feel-good music and familiar tunes such as "My Sweet Summer," "Lay Me Down," "Stand Tall," and "Vacation," among many others. Secure your tickets now and see the band along with SOJA, Tribal Seeds, and Artikal Sound System as special guests in an incredible summer night of music and celebration. Get your tickets now!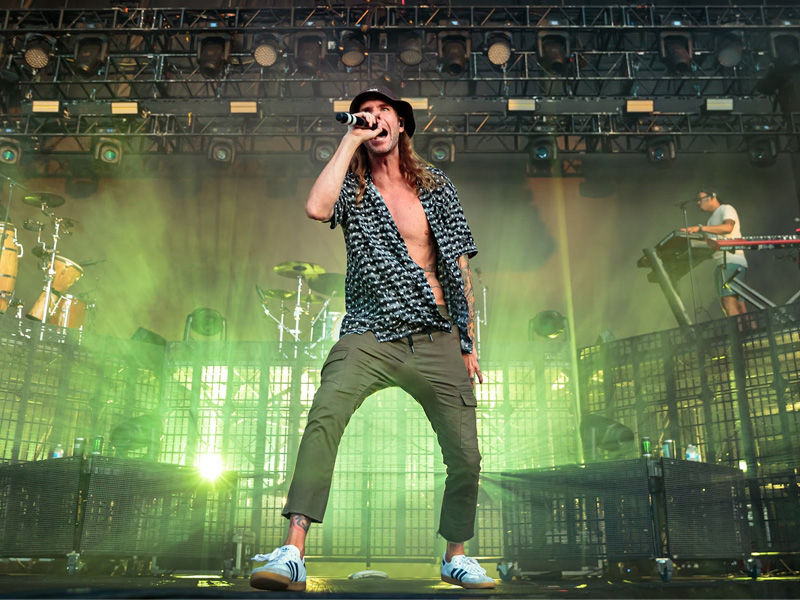 Taking inspiration from their California brothers Sublime, Dirty Heads found success in the late 2000s by mixing hip-hop, reggae, and rock along with that laid-back South Cali attitude. With the initial goal of producing a project that would focus on positive vibes and infectious grooves, the Jared Watson-led band was able to build an audience and gained a significant following. Thanks to the sense of freedom found in their music that somehow reminds people of Sublime, Pepper, and Iration — but with their original Dirty Heads vibe.
Being active in the music scene for more than 15 years, Dirty Heads has some significant hits under their belt. Just last year, the band released a Greatest Hits Album, a 12-track album that featured their famous songs such as "Vacation," "Dance All Night," "Lay Me Down," "My Sweet Summer," and eight other favorite tunes.
This summer, the band is taking the road for a 2022 US headlining tour dubbed "Let's Get It Kraken." The tour will kick off on June 24th in Seattle, with subsequent stops in New York City, Austin, and Las Vegas before concluding on August 12th in Chicago.
Artikal Sound System, the reggae band, based out of South Florida, will open for the band in their Stage AE stop this Tuesday, July 5. The American reggae bands SOJA and Tribal Seeds will also hop in the lineup as special guests to the show. SOJA is a Grammy-award-winning band that is famous for their songs "Rest of My Life," "She Still Loves Me," "True Love," "You and Me," and many others. Tribal Seeds, on the other hand, is a San Diego-native band that was formed in 2005, who are best known for their songs "In Your Eyes," "Dark Angel," "The Garden," "Beautiful Mysterious," and "Island Girl."
With the inclusion of these incredible bands, we can expect that this is going to be one of the best reggae-rock concerts this summer. Get your tickets now to join in the fun! See you there.