The Stage AE | Pittsburgh, Pennsylvania
Two of the most revered singer-songwriters from the pop-punk/emo era join forces this summer to embark on a much-anticipated tour across the U.S. The tour will feature Dashboard Confessional with its frontman Chris Carraba and Andrew McMahon in The Wilderness, known for his stint with Something Corporate and Jack's Mannequin. These two monumental acts will stop in Pittsburgh, Pennsylvania, and perform at Stage AE on Tuesday, 16th August 2022! If you loved pop-punk and emo, this is your chance to relive one of the best eras in music! Score your tickets now to see Dashboard Confessional and Andrew McMahon in the Wilderness at Stage AE!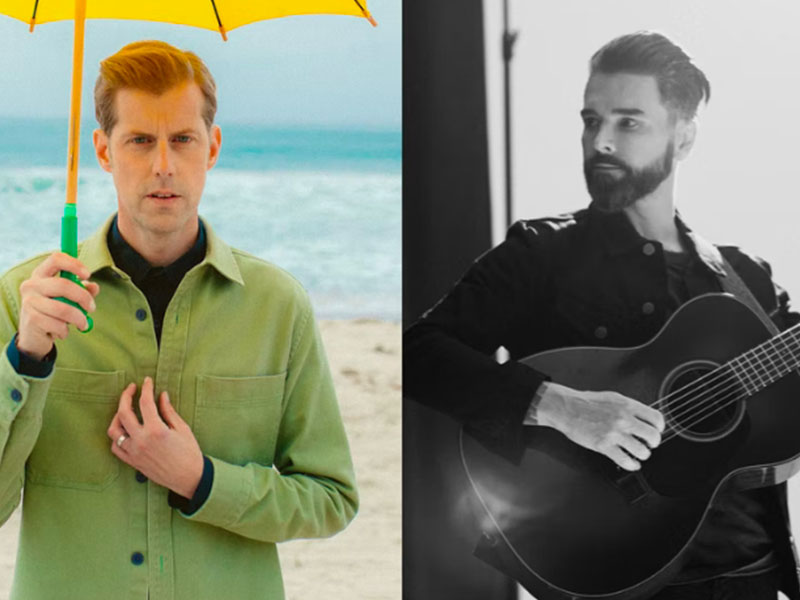 The Hello Gone Days 2022 tour featuring Dashboard Confessional and Andrew McMahon in the Wilderness consists of 26 dates spread across July, August, and September. The tour will also feature opening acts on select dates. For the show at Stage AE, the show will be opened by Cartel, an American pop-punk band from Georgia. During the tour, Dashboard Confessional will be promoting their forthcoming album, All the Truth That I Can Tell, which is expected to drop this year. Meanwhile, Andrew McMahon will continue to promote his latest album, Upside Flowers, as well as other songs from his previous albums and possibly bonus songs from his Something Corporate and Jack Mannequin days.
Dashboard Confessional is the quintessential emo-punk band that wears their hearts on their sleeve type of lyrics. The music uses acoustic and alternative elements, topped off with melodic vocals that often sing about heartbreak and revenge. The band's most notable album, A Mark, A Mission, A Brand, A Scar, peaked at number 2 on the Billboard 200 and number 1 on the US Independent Albums chart. The album, released in 2003, featured the hit, "Hands Down," and the fan-favorite "Rapid Hope Loss." Thanks to the band's honest lyrics, melodic hooks, and ability to relate to the listener through their music, Dashboard Confessional attracted a massive cult following.
Meanwhile, Andrew McMahon is a solo artist known for his time performing in the punk band Something Corporate. Leaving Through the Window, the band's sophomore release, peaked at number 1 on Billboard's Heatseekers chart. In 2003, the band dropped their critically-acclaimed third album, North, which became their top-selling album. After Something Corporate's disbandment, Andrew McMahon pursued his solo career under the moniker Jack's Mannequin (2004 to 2012) and under his own name Andrew McMahon and the Wilderness (2014 to present).
Tickets to see Dashboard Confessional Andrew McMahon are now available! Don't miss out on this incredible show at Stage AE on Tuesday 16th August 2022!