The Stage AE | Pittsburgh, Pennsylvania
Dark Star Orchestra comes to Stage AE on Wednesday 23rd March 2022 as part of their upcoming Winter Tour. Due to increasing demand, they have extended their original tour dates, which were due to conclude in mid-February. The band is ready to take its Grateful Dead-inspired performances to the East Coast of the Country in dates ahead of February, leading into March. Their east coast run will kick off on 12th March from the Palladium in Worcester, MA. Ticket demand is on the rise, and if you want to catch DSO live, you will need to get your tickets right now before they are sold out!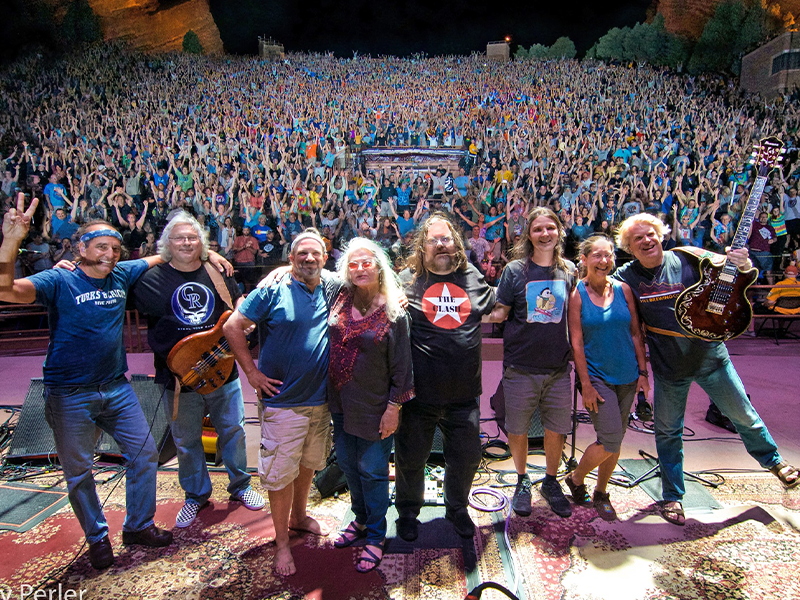 Formed in Chicago, Illinois, Dark Star Orchestra began playing music in 1997. They perform as a tribute band to Grateful Dead, which was one of the most popular rock bands in the U.S during the late mid and late '90s. Grateful Dead was formed in 1965 and infused various elements of country, jazz, folk, rock, blues, gospel and psychedelic rock into their music. They had a different vibe to any of the existing bands back then and hence, they had a huge fan base. Their fans were known as "Deadheads," who followed them everywhere, from tours to concerts. They sold over 35 million copies worldwide.
Dark Star Orchestra has performed for over 20 years now, and they still remind fans of the Grateful Dead days. They have conducted over 3000 shows based on the 30 years of experience of Grateful Dead's tour catalog. They offer an evolving, modern and artistic outlet with their performances and provide the crowds with an opportunity to relive the Grateful Dead experience. They have kept their legacy alive and, during all that, created their own too. Get your tickets right now if you want to see Dark Star Orchestra live!