The Stage AE | Pittsburgh, Pennsylvania
The Grateful Dead's music is more alive than ever. The spirit of their music is renewed and the fans get a revitalized sense of excitement each time they get on the live stage. Thanks to Dark Star Orchestra, a tribute band who relentlessly celebrate the Grateful Dead concert experience. Thirty years on, Dark Star Orchestra is still rocking the live stage, and they're swinging by the Stage AE on Saturday 12th October 2019. Nothing divides the loyal Deadheads and the new converts. Rock as one with the Dark Star Orchestra. Get your tickets now!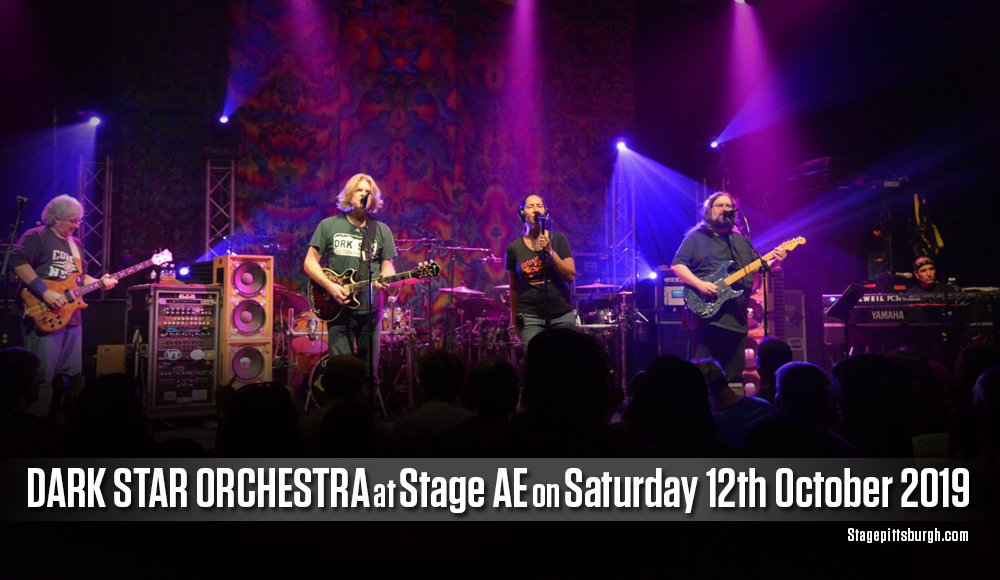 Thirty years strong, clocking nearly 2,500 performances of the Grateful Dead performances without missing a beat. Indeed, the Dark Star Orchestra is the next best thing to seeing the original Grateful Dead perform during their heydays in the age of flower power and psychedelic rock. The Dark Star Orchestra are said to perform Grateful Deads live shows to the letter — performing the complete original set list, song by song, and in exact order. USA Today proclaimed DSO as "channeling the Dead", due to their uncanny semblance to the spirit of the band.
Dark Star Orchestra has not only been given the thumbs-up by Grateful Dead members. One may see it as either an ultimate pressure test or a dream come true — Dark Star Orchestra have shared the stage and performed with the original members of the Grateful Dead themselves, including rhythm guitarist/singer Bob Weir, bassist Phil Lesh, drummer Bill Kreutzmann, vocalist Donna Jean Godchaux, and keyboardists Vince Welnick and Tom Constanten.
Don't take our word for it. The truly credible The Washington Post says [they're] "the hottest Grateful Dead Tribute act". 'Nuff said. Get those hot show tickets now!