The Stage AE | Pittsburgh, Pennsylvania
Are you ready, Pittsburgh? Coming at you hard on her very first headline tour, Chelsea Cutler comes to Stage AE on Tuesday, March 22nd, 2022 with very special guests Adam Melchor, and ROSIE. Get your tickets right now for your chance to hear Chelsea's latest album, When I Close My Eyes, live and loud. The girl who gave up on college to pursue her dream of music has finally made it big, it's been a while coming too, as her debut album tour was canceled due to the pandemic.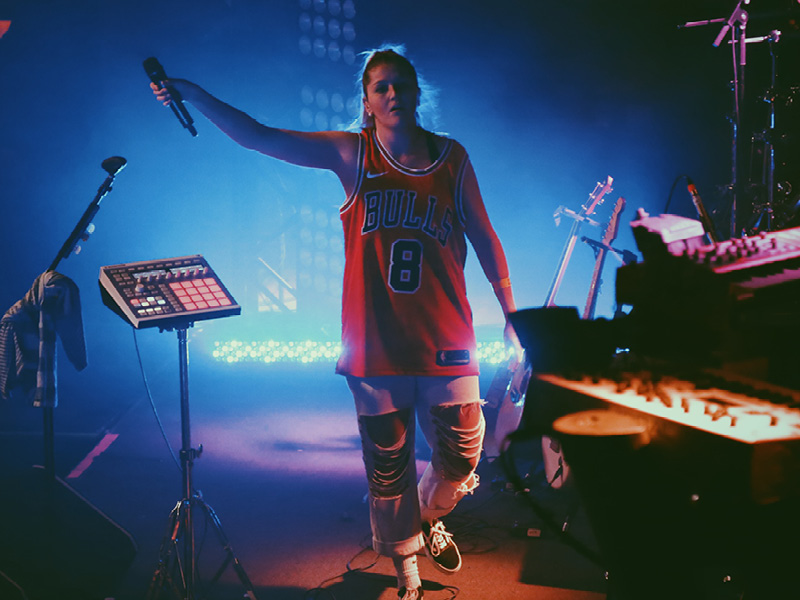 Singer, songwriter, and producer Chelsea Emily Cutler from Westport, Connecticut, caught her break when she was offered a support role on Quinn XCII's national tour in the spring of 2018, and she made the decision to drop out of college and pursue music full-time. In March 2019, she released a joint EP, Brent, with friend and label-mate Jeremy Zucker. Chelsea then released her debut studio album, How to Be Human, in January 2020, peaking at number 23 on the Billboard 200 chart. The lead single off the album, "Sad Tonight", became her first entry on the Billboard Mainstream Top 40 airplay chart, peaking at number 32 in March 2020. During the pandemic Chelsea and Jeremy teamed up again for the EP, Brent II in February 2021, they then released the live album, Brent (Live From the Internet) in May 2021.
Chelsea Cutler's second, and brand-new album, When I Close My Eyes, was released on the 15th of October 2021. Chelsea said, "My inspiration for it was just sonically the kind of music I wanted to make after my last album. In terms of themes, there's so many different things. I felt really inspired by gratitude for everyday blessings, especially with how difficult the last two years have been for everyone. I felt like I just wanted to write about how grateful I am for everything, and that's probably the main thing that inspired this album."