The Stage AE | Pittsburgh, Pennsylvania
The rising Texan star with alluring lyrical tales raved by country fans, Charley Crockett, is back on tour in support of his fresh new record, The Man from Waco. With an album that takes you back to country paradise up his sleeves, the man is set to serve his best hits, crowd favorites, and his new songs live on stage at Stage AE on Saturday, 19th of November 2022. The album features its fan-favorite title track and its lead single "I'm Just a Clown". Don't miss out on Charley Crockett's big return to the live stage with a big new album up his sleeve by booking your tickets now!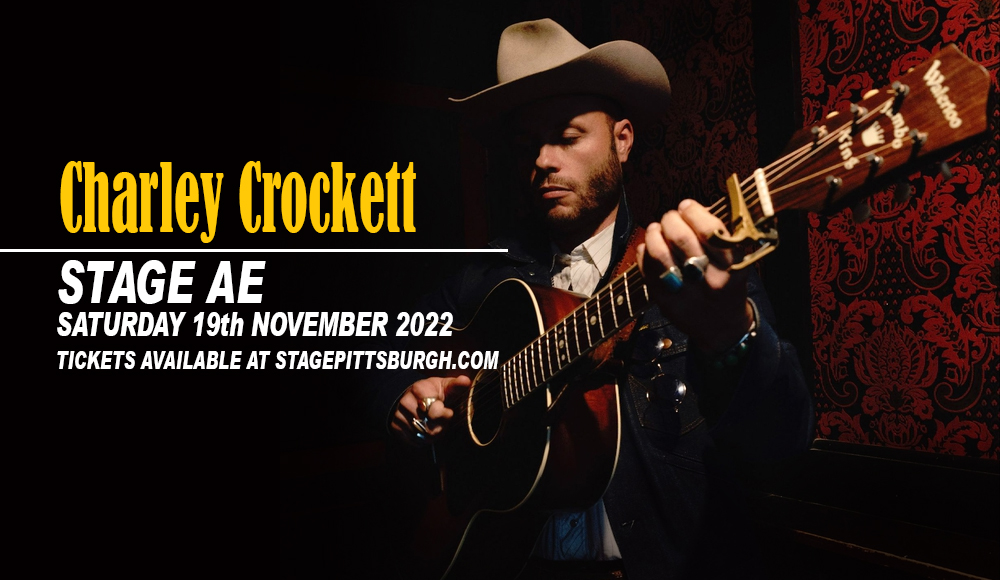 Going back on tour this fall in support of his newly-released album, The Man from Waco, Charley Crockett has won the hearts of Americana, Country, and Blues fans across the country. From busking and traveling to get his music heard, tables have turned as the world this time around anticipates when the man drops new tunes.
"The Man from Waco" is Crockett's follow-up to his fairly-recent album "Lil G.L. Presents: Jukebox Charley" which featured covers of classic country songs from the likes of Willie Nelson, George Jones, Tom T. Hall, and so on. With his new album hailed as "country music through an R&B lens" by NPR, The Man from Waco features his lyrical and soulful gems "I'm Just a Clown", "The Man from Waco", and "Trinity River".
Produced by Bruce Robinson at The Bunker in the land of country in Texas, the record blends 70s country with hints of 70s funk and soul, altogether creating a unique and distinct Crockett flavor.
As a busker and musical traveler, Crokett returned to Texas in 2015 and self-released his debut album "A Stolen Jewel". The record landed him an award for "Best Blues Act" at the Dallas Observer Music Awards. Later on, he began an album series featuring covers of various country songs with a Crockett twist, showcasing his alter musical ego "Lil G.L." with his fourth installment "Lil G.L. Presents: Jukebox Charley" released in April of 2022. At the 2021 Americana Honors & Awards, he won Emerging Act of the Year.
As a promising country star with a strong passion for a life in music, Charley Crockett is definitely the industry's next big thing. With a new album up his sleeve, Crockett's proved that he has what it takes to make it big in the country scene. Don't miss out on big surprises by the one and only Charley Crockett live on stage this fall by booking your tickets now!