Stage AE | Pittsburgh, Pennsylvania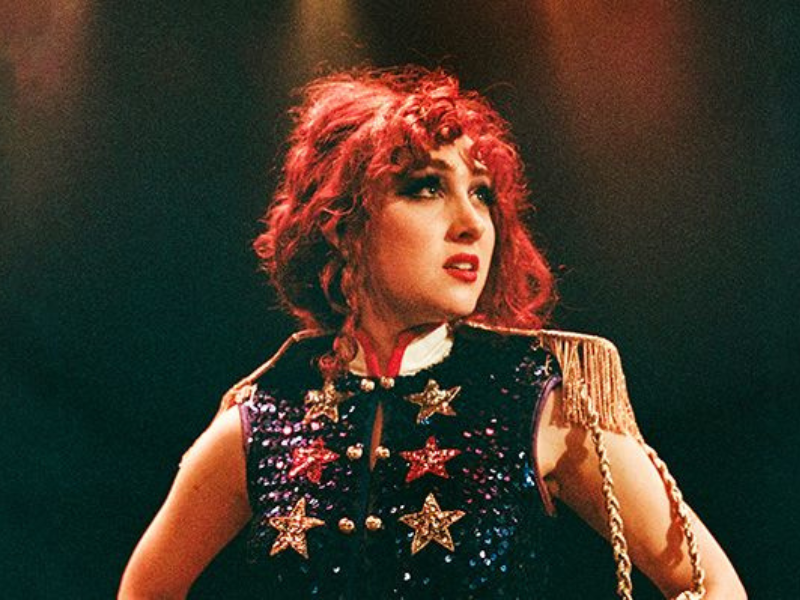 Chappell Roan's just getting started and she already has exciting things in store for her. She just released her debut album "The Rise and Fall of a Midwest Princess," and to call it fantastic would be an understatement. The young artist has her eyes on something bigger though - an international tour. We hope you're ready for this!
The Midwest Princess Tour is taking the rising talent across cities in North America, including a highly anticipated stop in Pittsburgh, Pennsylvania! Catch Chappell Roan live when she takes the stage in Stage AE on Friday, the 5th of April, 2024. This is your chance to catch her live before she blows up!
Tickets to Chappel Roan in Pittsburgh are on sale right now. Catch her newest album live when she performs in your city! The opportunity to grab your tickets is right at this moment. Click 'GET TICKETS' and reserve your spots at the show!
Chappell Roan is exactly what you'd expect from a rising Gen Z star. She's true to herself, her passions, her likes, and she doesn't hold back. As soon as you see her, you're instantly drawn to her eclectic style and shining personality. That's not all though, the singer is also extremely talented. She just dropped her debut album, and it has fans and critics raving about it. "The Rise and Fall of a Midwest Princess" is a gem that every pop fan should listen to. It details her personal experiences with heartbreak and talks about embracing her queer identity.
She talked about writing the album in an interview with Rolling Stone. She said, "When I started the album, I was in a four-and-a-half-year relationship with a man," says Roan, 25. "I was writing about girls and the thought of girls. I was like, 'I'm going to write about the part that I always wanted to feel: just complete freedom and euphoria and sparkles. And I'm going to pretend like this is the only world that it lives in.'"
Midwest Princess isn't just another album; it's a powerful culmination of a healing journey for Roan, marking a turning point in her burgeoning career. As she unveils her debut album to an ever-growing legion of devoted fans, Roan is gearing up for a monumental milestone in her musical journey – hitting the road alongside Olivia Rodrigo on a highly anticipated arena tour scheduled for next year.
Her connection with Rodrigo runs deep, as Roan lent her vocal prowess as a background vocalist on the standout track "Lacy" from Rodrigo's album "Guts." It's a testament to her versatility and influence in the music landscape.
Some eagle-eyed fans might even point out the unmistakable imprint of Roan's influence on Rodrigo's track "Bad Idea Right?" – a subtle nod to the profound impact she's had on the music scene.
Her journey is just beginning, and there's no doubt that big things lie ahead for this talented artist. As she sets her eyes on a headlining tour, you better be sure not to miss it! Coming to you straight to Pittsburgh is none other than the princess herself - Chappell Roan. Grab your tickets before they sell out!