Stage AE | Pittsburgh, Pennsylvania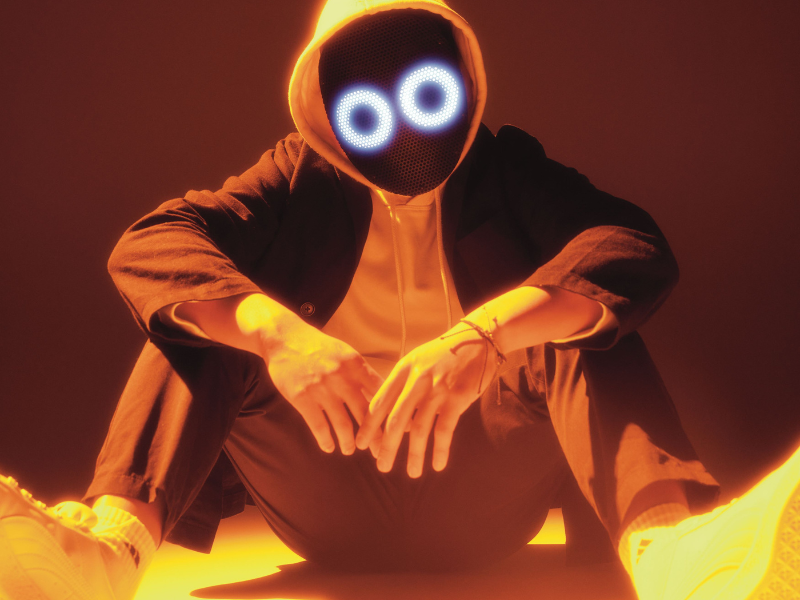 Platinum-Certified singer, songwriter, and producer BoyWithUke just released a couple of things… #1 he dropped his newest album "Lucid Dreams." #2 he did a major face reveal that got all the fans excited. And #3 he's going on a North American Tour this 2024! If you're a fan of the artist, you better be sure to catch him live. It's not often that he announced shows in North America, so grab the chance while it's here!
BoyWithUke will hit the stage at Stage AE on Saturday, the 27th of April, 2024. Get ready to sing and vibe along to all his hits including "Two Moons," "Toxic" and "Understand." It's going to be an unforgettable night that you would not want to miss!
Grab your tickets to BoyWithUke's show in Pittsburgh today! You may secure yours by clicking 'GET TICKETS.' Do it right now because tickets are selling out fast!
BoyWithUke, the enigmatic artist known for his mask, unveiled his true identity during a captivating performance at Genius Open Mic on the 10th of October. At the performance, he sang "Before I Die" without his signature disguise. The event was a pivotal moment for fans who had long wondered about the person behind the mask. This exciting revelation came on the heels of two music videos: one for "Before I Die" and another for "King of Nothing," where Charley, the man behind BoyWithUke, made his debut appearance.
The celebration continued with BoyWithUke's late-night television debut on ABC's Jimmy Kimmel Live!, where he delivered a show-stopping performance of "Migraine," a standout track from his latest album, Lucid Dreams. This album is a true masterpiece, blending alternative, pop, and electronic elements to create a musical journey that's as wide-ranging as it is deeply personal. "Migraine" paved the way for the album's release and offered fans a taste of BoyWithUke's raw and honest songwriting. Just before the album's release, he dropped "Trauma," his most vulnerable and honest song to date, which garnered millions of Spotify streams and YouTube views. BoyWithUke also took fans on a deep dive into the meaning and inspiration behind the track in a revealing interview with Genius.
In BoyWithUke's own words, Lucid Dreams is a reflection of "my desires, my fears, my past, and my dreams." He also said, "Like The Odyssey, Lucid Dreams is the culmination of my personal journey so far. Each song is like a different step on the path. I'm facing past traumas, making the music I want to make, and figuring out who I am. The album is BoyWithUke blossoming, spreading his wings, and finding himself."
As he goes on his North American tour this 2024, you better be sure to catch him live! He will be performing tracks of his newest album and fans cannot miss this. Who knows, he might even ditch the mask again! So, mark your calendars for the 27th of April because he's arriving in Pittsburgh, Pennsylvania! If you don't have tickets to the show yet, grab them right now before they sell out!