The Stage AE | Pittsburgh, Pennsylvania
Andrew Bird & Iron and Wine come to Stage AE on Monday 8th August 2022 for their co-headlining summer tour, Outside Problems. The duo will go coast to coast from June till August, hosting 25 shows across the U.S at venues including L.A's Greek Theatre, N.Y's Pier 17, Colorado's Red Rocks where Neko Case will join them. The duo will also be stopping at Iron & Wine's home state in North Carolina and Bird's native city Chicago. This will be Andrew Bird's first full tour in 3 years after selective performances in 2021 and a series of virtual concerts. The duo was due to tour together in 2020, and it was cancelled, but that makes this tour even more highly anticipated. They have made this tour bigger and better, so if you want to see them live, get your tickets right now!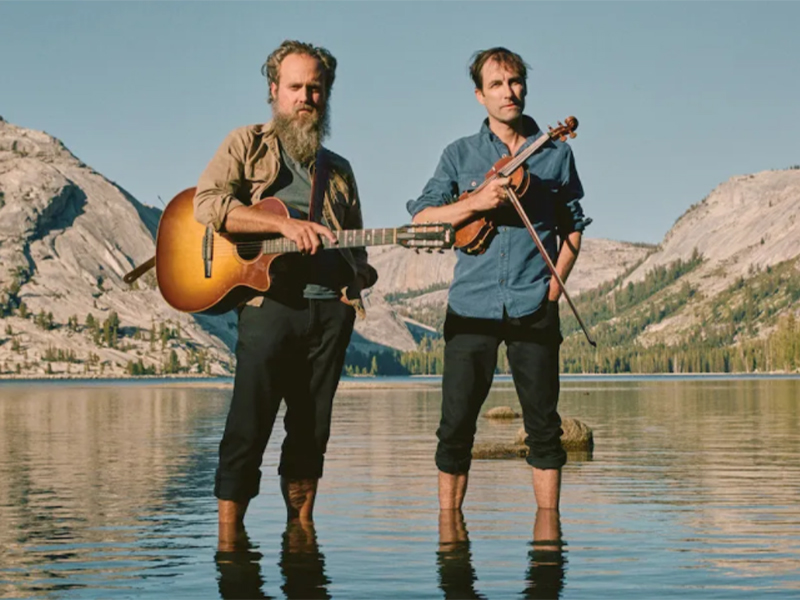 The duo began their music collaboration from Yosemite, where they teamed up with La Blogotheque and Lucky Brand for a couple of performances in support of national parks. The fans loved these two artists getting together and were demanding more concerts. The two artists also share mutual respect, stating their excitement about getting an opportunity of touring together. Bird stated how he always wanted to play with Sam Beam one day. They are hugely popular in the indie pop/rock genres and are among the most sought-after artists of the modern-day.
Sam Beam has released six studio albums until now and a live album. His debut album, The Creek Drank the Cradle, came out in 2012, and he produced it in his home studio. The album was a breakthrough for the artist, and he has been a countrywide sensation since then. Andrew Bird is a multi-instrumentalist singer and songwriter who made his debut in 1996 and released 16 studio albums. Fans always look forward to his violin playing, and it is admired worldwide. In 2019, he released, My Finest Work Yet, which received a Grammy nomination for Best Folk Album at the 2020 Grammy awards. If you want to see the two acts getting together live, make sure you get your tickets ASAP before they are gone!