The Stage AE | Pittsburgh, Pennsylvania
It would surely feel like a Heartbreak if you missed Zach Bryan's concert this September 19 at the Stage AE. The emerging country music star will deliver his brand of Red Dirt country music to Pittsburgh fans, and it will undoubtedly be worth your time and energy. Catch this Oklahoma-raised singer-songwriter to perform his Billboard-record-breaking song "Something in the Orange" along with other tracks from his newest album, "American Heartbreak." Be one of the lucky fans to witness this 26-year-old singer perform in a smaller venue before he takes on stadiums and major amphitheaters in the years to come. Grab your tickets as early as today and prepare to feel the myriads of emotions as you experience the live music of the one and only Zach Bryan.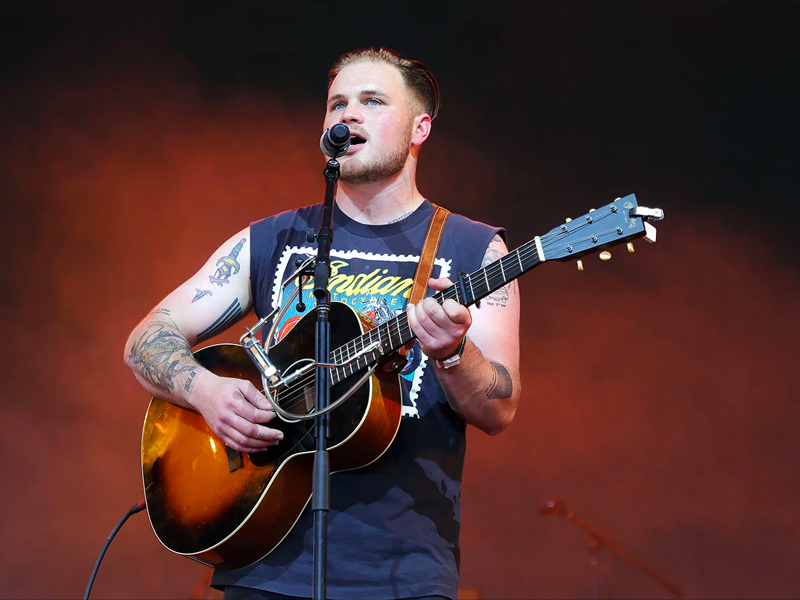 Bringing the literary side of Red Dirt country into mainstream country music, Zach Bryan instantly captured the hearts of country music fans with his viral 2019 debut album "DeAnn." The album, which was named after his deceased mother, was made during a break in his service in the Navy. Along with videos he posted online, the songs from the album did not only show his enormous potential but helped him cultivate a wider reach. Thus, his second album "Elisabeth" propelled him to be one of the sought-after country music artists to have emerged in recent years. The single "Heading South" became a massive hit for the then 24-year-old Zach.
Zach Bryan recently released his third album entitled "American Heartbreak." Its lead single, "From Austin," released prior to the release of the 34-track album, made waves on the internet and peaked at No. 9 on Hot Rock & Alternative Songs Billboard Charts. Now, the Oklahoma-raised singer-songwriter has reached the highest peak on the charts with the new single "Something in the Orange." Billboard states that the song makes the highest entrance on Hot Rock & Alternative Songs this year, one-upping the No. 5 arrival of Machine Gun Kelly and blackbear's "Make Up Sex" in April. That is truly a feat for the singer, who is now embarking on his tour to promote his newly-released album. Named after the album, the "American Heartbreak Tour" kicks off this May 25th and will conclude on November 3rd at the Red Rocks Amphitheater. The country singer will stop at Pittsburgh's Stage AE this September 19. Tickets are now on sale, and they are selling out fast. Click on the "Get Tickets" button to secure your tickets ahead of time.