Stage AE | Pittsburgh, Pennsylvania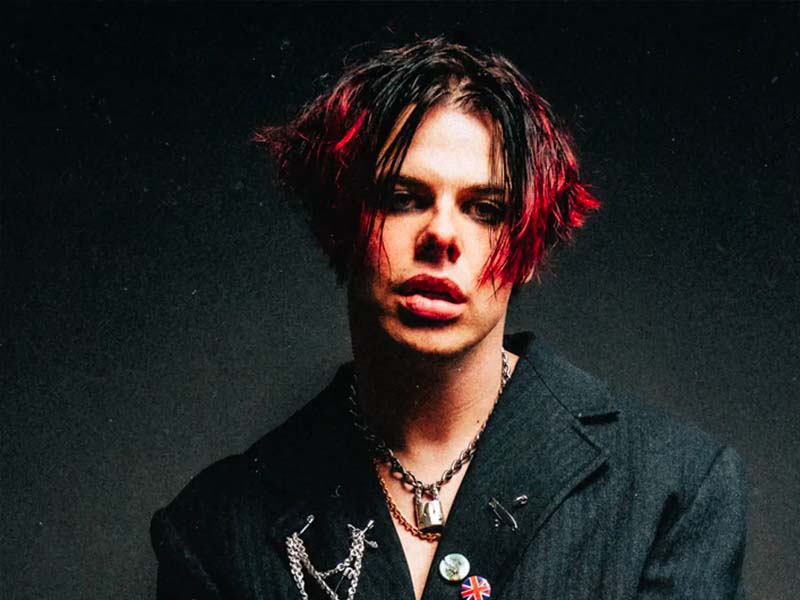 You've seen him rock along with mainstream stars like Machine Gun Kelly, Halsey, and Marshmello. This 2023, it's his turn to rock the world single-handedly! This summer, Yungblud is embarking on a massive North American trek as part of his extensive world tour! The rebellious rocker, responsible for hits such as "Parents" and "Tissues," is set to perform at Stage AE in Pittsburgh on Wednesday, 12th July 2023. The award-winning purveyor of pop-punk and hip-hop fusion is set to deliver a thrilling performance featuring songs from his latest self-titled album, which topped the charts in several countries! Grab your tickets now, and don't miss this once-in-lifetime concert featuring Yungblud at Stage AE!
Yungblud has been conquering the airwaves with his collaborations with music's biggest stars. In 2019, Yungblud recorded and released "11 Minutes" with Halsey and Travis Barker. The same year, he was featured in Machine Gun Kelly's number 1 rock song, "I Think I'm Okay," and Marshmello's hit, "Tongue Tied," with Blackbear. Indeed, 2019 was supposed to be Yungblud's year. But come 2022, Yungblud's self-titled third album has brought his career to new heights. The album, featuring five singles, including "The Funeral" and the fan-favorite "Tissues," entered the charts in 15 countries and hit number 1 in the U.K., Scotland, Ireland, Austria, Australia, and New Zealand. The album was Yungblud's second effort to enter the top 10 of the U.S. Billboard 200. The album's predecessor, Weird!, peaked at number 10 in the U.S. upon its release in 2020. The album also featured collaborations with drum icon Travis Barker and chart-topping singer and rapper. Machine Gun Kelly.
Besides impressive chart performances, Yungblud has received numerous accolades for his work. In 2019, the 25-year-old rocker won an NME Award for Best Music Video for "Original Me," performed with Dan Reynolds. One year later, Yungblud was included and won an award from the MTV Push: Ones to Watch. Meanwhile, at the MTV Europe Awards, Yungblud won the Award for Best Push Act. In 2021, he received a nomination for British Male Solo Artist at the Brit Awards. These feats are far from Yungblud's early days as a 20-something rocker belting out underrated but highly-acclaimed tracks, "King Charles" and "I Love You, Will You Marry Me."
Experience Yungblud's unique blend of hip-hop, alternative, rock, and pop-punk by scoring your passes now! Tickets to Yungblud's long-awaited show at Stage AE are now available!