Stage AE | Pittsburgh, Pennsylvania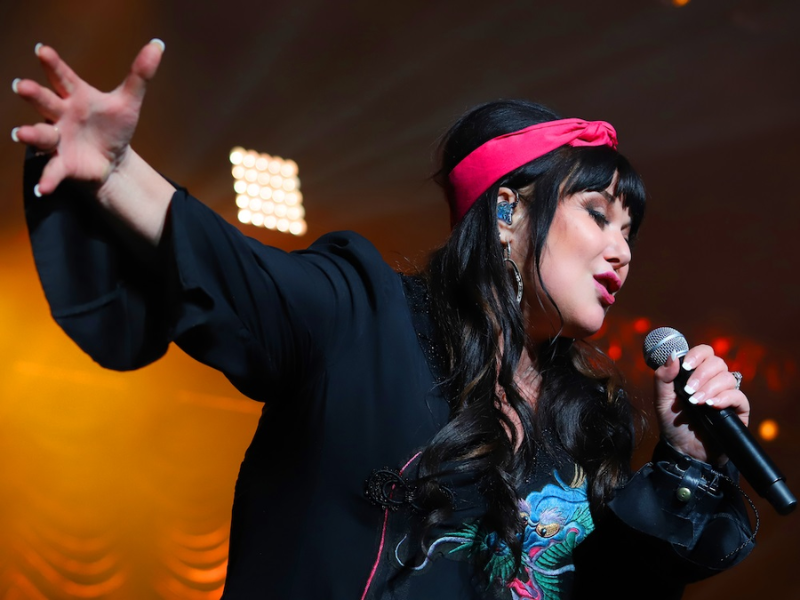 These female artists are on a mission to champion women in music and women's health! Returning to the Stage AE this year, Gibson Gives presents "Women Who Rock" live on Saturday, October 21st. Headlining this much-awaited fall event is none other than Rock and Roll Hall of Fame Inductee Ann Wilson of Heart and Tripsitter! Also, catch the supporting rock icons The Vindy's and DJ Madame Trio in this annual concert that shocked the world when it was awarded Live Nation's "Best Fundraiser Event" last year! The lineup is an absolute banger, and everyone knows it! What's more, the event will benefit women's health research at Magee-Womens Research Institute & Foundation, making it an ideal show to support and share. Start making your way to Stage AE, the wildest venue in Pittsburgh, to host this meaningful rock concert that is sure to leave audiences in a frenzy for the rest of the evening! Tickets are on sale now, so it's best to grab yours as soon as possible!
Catch headliner Ann Wilson of Heart and Tripsitter, the emerging alt-rock band The Vindys, and local artist DJ Madame Trio at the Stage AE on October 21st Saturday! Be present and join the concert in their mission to "rock the future of women's health" as they promote an incredible show for all ages.
Ann Wilson is and will forever be one of the greatest female vocalists in the history of rock music. She is an American artist, best known as the lead and one of the founding members of the rock band Heart. Popular during the 70s, the group was famous for their powerful tracks, including "Barracuda," "Magic Man," "Crazy on You," and "Alone."
For those interested, you'll be glad to know that each ticket sold at this event will directly support the life-saving and inspiring women's health research being conducted at Magee-Womens Research Institute 501c3, the nation's first and largest organization dedicated solely to women's health.
Another highlight for this year's event is that Dr. Jocelyn J. Fitzgerald will be present as she is honored live with this year's Women Who Rock Impact Award Presented by Peoples, an Essential Utilities Company. Dr. Fitzgerald holds an integral role in addressing understudied problems in women's health research, and she continues to transform lives around the world with her work.
That's not all! Your ticket is also your free access to several on-site programs including the following:
The Beauty Bar presented by Key4Women offers beauty perks, samples, and shopping services from the biggest brands.
The Rockstar Silent Auction presented by UPMC Health Plan features exclusive items donated by a range of contributors.
The Women Who Rock™ Photo Booth.
The Official Women Who Rock™ Apparel & Accessory Collection shopping experience.
Throughout Pennsylvania, there is only one concert hub that distinguishes itself above the rest when it comes to hosting the most reputable live shows in all of Pittsburgh. You guessed it right! The Stage AE is the king of theater venues with its advanced stage that boasts lighting and sounds like you've never seen before.
Just a friendly reminder that VIP Tables are already sold out while VIP Box & Bleacher Seats are running low! So, go ahead and treat everyone to a ticket for this intriguing event. Book your seats today before they disappear!