The Stage AE | Pittsburgh, Pennsylvania
Get super excited because Weezer will be headlining a historic concert at Stage AE on July 11th, 2023, as part of their "Indie Rock Roadtrip" tour, with support from Future Islands and Joyce Manor. As these powerhouses take you on the journey of your dreams, you can anticipate having the time of your life. If you want to join in on the fun, you should snag your tickets right away. To purchase them, just click the "Get Tickets" button and go through the quick checkout process. It will be the best decision you make all year.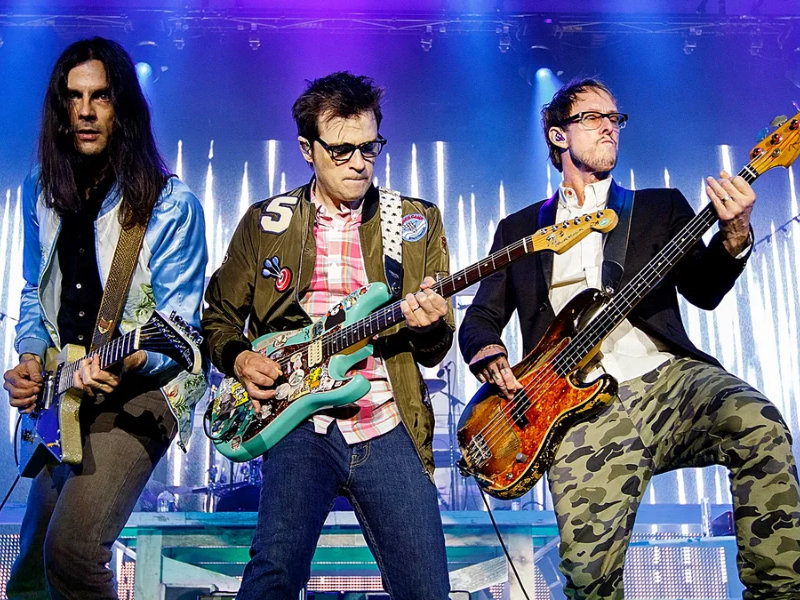 As a band, nobody compares to Weezer. Concert after concert, their incredible, one-of-a-kind style blows people away. They've been making music together since 1992, and the band's weirdness is what gives each of their songs its extraordinary originality. Due to this geekiness, just under 40 million albums have been sold worldwide, including over 10 million in the United States alone.
Now, with the announcement of their "Indie Rock Roadtrip," their fanbase has gone into a frenzy. The tour will feature fan favorites as well as lesser-known tracks from the band's discography, including "I Just Threw Out The Love Of My Dream," "Say It Ain't So," "Only in Dreams," "My Name Is Jonas," "The World Has Turned And Left Me Here," and more. From the very first moment until the very last, you will be on the edge of your seat. Get ready to have your world rocked and to create unforgettable memories.
We know you can't wait to get your hands on tickets for this, the most incredible show you'll ever see. Don't fret; you've found the right place. Click "Get Tickets" and proceed through the easy checkout process to secure your spot for what will be the time of your life.