The Stage AE | Pittsburgh, Pennsylvania
It may be dubbed "Up To No Good Tour," but you'll definitely do something good and worthwhile when you attend the rising country singer Warren Zeiders' concert this November 5 at Stage AE. The 22-year-old Pennsylvania native will bring his distinctive, high-energy country music to Pittsburgh's famous venue. Be among the lucky audience members to witness Zeiders perform his career-defining hits "Wild Horses," "Ride the Lightning," "Never Look Back," and "Up To No Good." Let this magnetic performer's poignant music take you to the vast wilderness of his home state. Whether you are a fan or not, this concert will remind you about the beauty and simplicity of country music. Grab your tickets now, and prepare to be blown away by the one and only Warren Zeiders.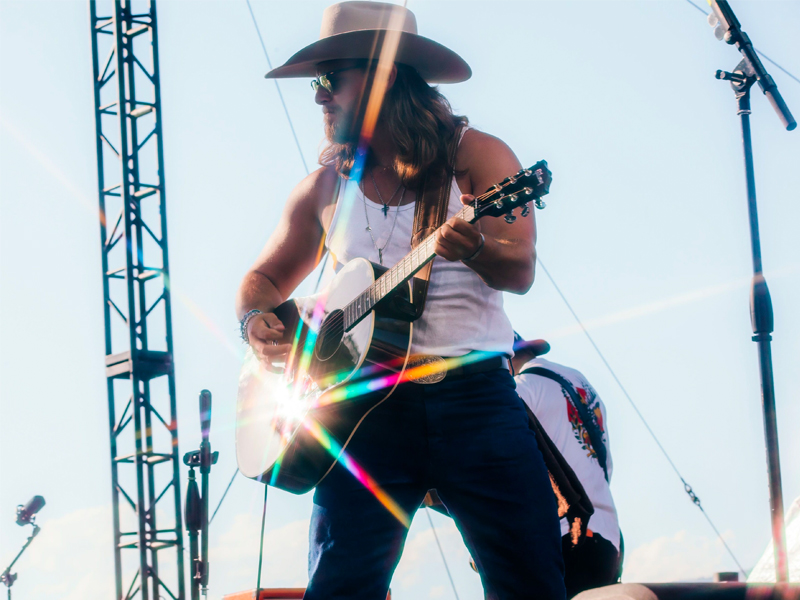 Warren Zeiders broke into the country music scene with his debut single, "Ride the Lightning," in 2021. Ever since childhood, he has loved music but never thought of it as a career. "Being raised in the church and realizing that I loved to sing, music was always my outlet, but it was never a career path in my eyes or my family's eyes," the rising musician admits in an interview. But that changed after the quarantine in 2020. A time in which he felt like he needed to make changes in his life. Because singing had become his outlet during the lockdowns, he decided to post his videos on social media sites like Youtube and Tiktok. It did not take time for him to get attention and a considerable following. Due to the success of "Ride the Lightning," he was signed with Warner Music and released the EP "717 Tapes."
In his young career, the country musician aims to explore and continue to fully form his style. He is expected to release more works that will surely captivate his growing audience.
Warren will continue his "Up to No Good" Tour this fall. One of his performances will be at Stage AE in Pittsburgh, Pennsylvania, on Saturday, November 5. To see him live, grab tickets now!