The Stage AE | Pittsburgh, Pennsylvania
The world of rap and hip hop music has just been transfused with young blood. He is a breakout artist who is taking his viral stature to the next level. He is ripe and ready to take center stage… Wamo Summer Jam presents A Boogie Wit Da Hoodie. His funky style of rap and hip hop will definitely bring loads of excitement at the Stage AE on Friday 14th June 2019. Catch this star on the rise! Get your tickets now!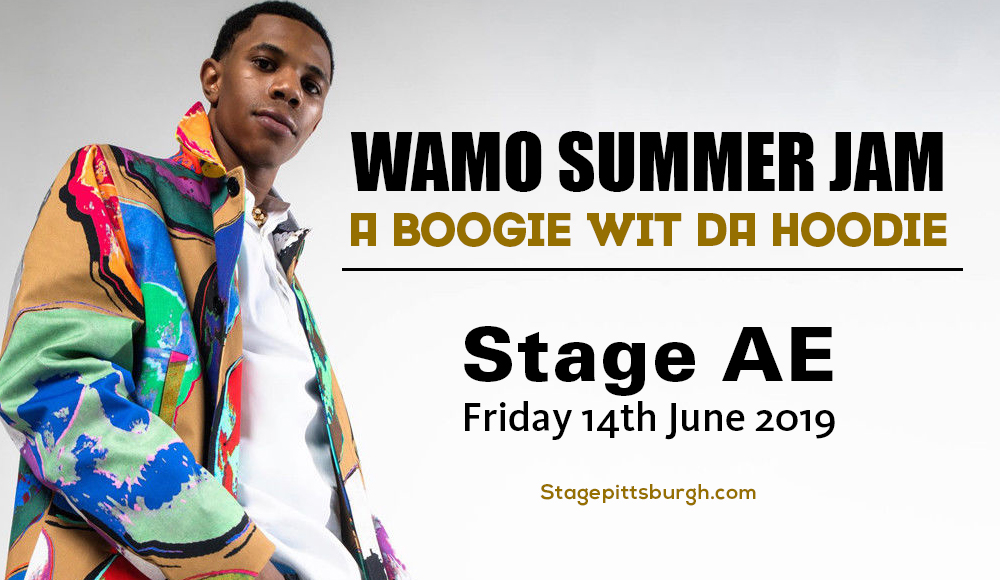 An artist originally named Artist…but in the music industry, he goes by the moniker A Boogie wit da Hoodie. And that name has taken him at number 38 on the Billboard Hot 100 chart with the single "Drowning" featuring fellow American rapper Kodak Black. Artist Julius Dubose started performing way back in high school. He always had with him a large notebook where he has written down and stored his songs that perform in cyphers during lunch breaks. After graduating from high school, he took on various odd jobs and also focused on his music. His songs that he uploaded on the internet successfully gained traction from online audiences. He then released his first mixtape, entitled Artist, in February 2016, with the breakout single "My Shit". Forbes took notice and included him on its watch list of up-and-coming rappers. The single then found its way to Billboard 200 placing at number 70. Quite a strong starting point actually for a relatively new artist. Armed with confidence, he released his first EP, TBA, which stands for "The Bigger Artist" which charted at No. 63 on the Billboard 200. It was also cited by Rolling Stone's and included it on the list of the 40 Best Rap Albums of 2016.
Catch this exciting rising star while you can! Book your tickets now!