The Stage AE | Pittsburgh, Pennsylvania
For Forrest Gump, "life is like a box of chocolates…", and you now very well how it goes. The same metaphor applies for an Umphrey McGee concert. Fans are always in for a sweet surprise called "Stewarts". Perhaps, only the true blue fans know what it stands for. But finding it out in Umphrey's McGee's concert is truly worth it. Now, here's your chance to experience this jam band live. Umphrey's McGee will be swinging by the neck of the woods and will hit the concert stage at the Stage AE on Friday 24th January 2020. Save the date and lock-in your tickets before they're gone. Book your tickets now!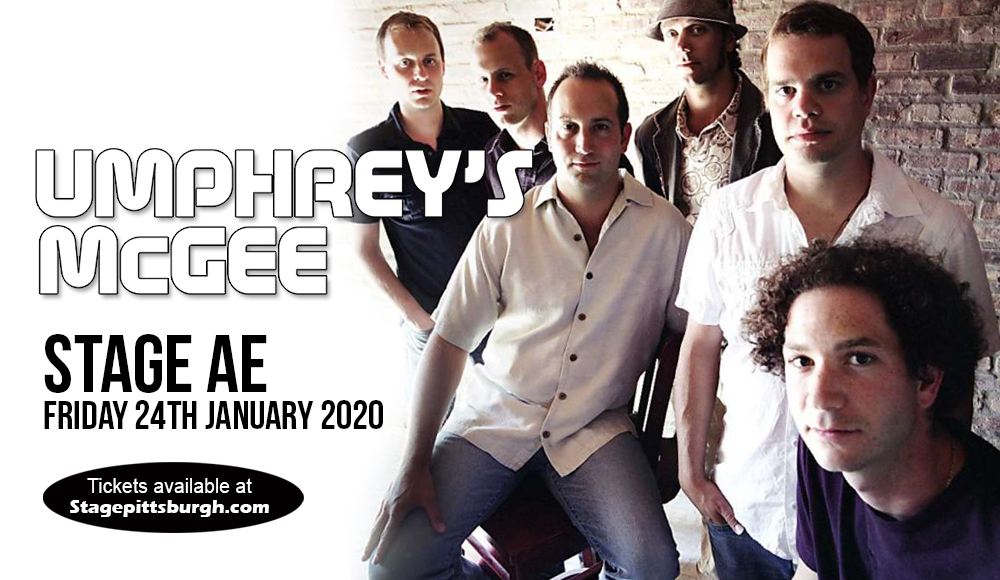 Umphrey's McGee always gives a sweet surprise to their fans. Not those planned surprises, but the kind that comes at the spur of the moment, that even the band themselves are surprised that they pulled-off such a surprise. If that doesn't make sense, then the best thing to actually be there in their live show. Umphrey's McGee is generally classified as a rock band, yet along the way, they evolved into a jam band that fuses metal, funk, jazz, blues, reggae, electronic, bluegrass, and folk in their repertoire.
And now what's a 'Stewart' ? Perhaps it started out as an inside joke then their improvisational jam sessions during shows are now branded as 'Stewarts'.
How long does an Umphrey's McGee concert last? Shows run between two and two-and-a-half hours. Blame that on Stewart! They love to jam and do improv performance. "Every night, we have the opportunity to play whatever and however long we want," says singer/guitarist Brendan Bayliss. And fans pay no mind at all, enjoying every minute of it that they still shout for an encore.
It doesn't come as a surprise that tickets to this show are high in demand. So better prepare by booking tickets a.s.a.p. before they're g-o-n-e !